Not long after rival Project CARS' recent Lotus license announcement comes an agreement with Kunos simulazioni's upcoming PC simulation Assetto Corsa and Lotus Cars.
The agreement will see a slew of Lotus cars join Assetto Corsa's expanding roster, faithfully recreated to what promises to be a very high standard indeed. We've been told to expect Lotus models from the past and present, along with the new generation of Lotus cars expected in the future.
We're therefore expecting to see the likes of the lightweight Lotus 7, the legendary Lotus Cortina and other notable cars from their coveted history such as the old school Elans, Esprit and of course the flagship Elise and Exige trackday cars.
While we don't have a definitive list of the various Lotus cars that we'll be able to drive in Assetto Corsa, we already knew the vintage Lotus 49 F1 car will feature, and the accompanying screenshots confirm the following Lotus cars, with more to be presumably announced soon:
Lotus 2-Eleven
Lotus 2-Eleven GT4
Lotus Evora S
Lotus Evora GTE
The team at Kunos simulazioni also paid a visit to Lotus Cars, based in Hethel, UK, where they got to thrash some lavish Lotus cars around their test circuit. For research purposes, obviously. It's a hard life.
"Lotus Cars total support to our team, gives us the possibility to express our potential at its best and this is priceless," Licensing and Project Manager Marco Massarutt commented.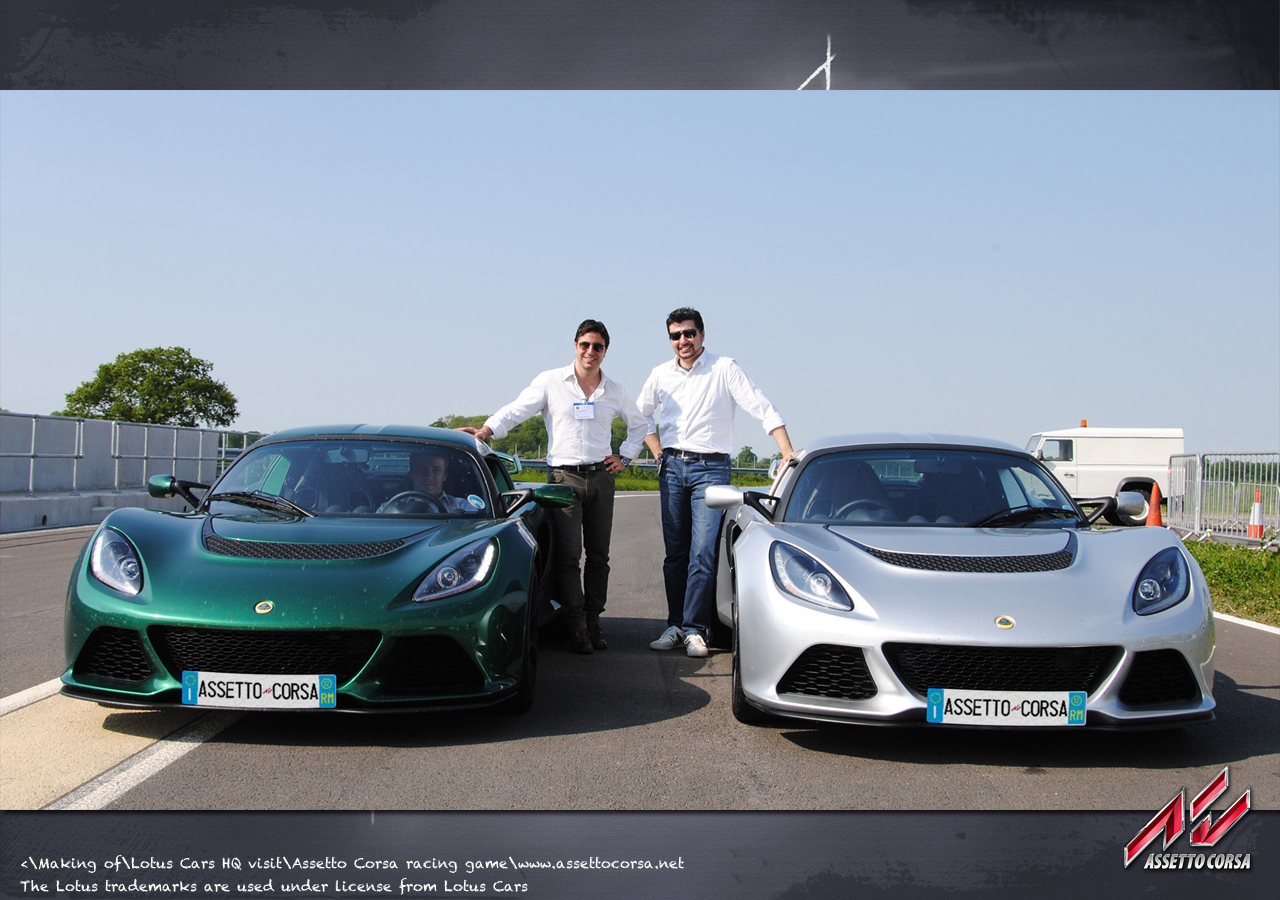 "Having the opportunity to drive those cars on track, study their handling and characteristics and talk with the engineers of one of the most advanced R&D department in automotive world, makes us feel honoured, humbled and even more determined to raise the realism level of our racing simulator in order to do justice to the excellence of Lotus engineering."
Check out the latest screenshots for Assetto Corsa below, as well as some photos from their visit to Lotus. Once again, the interiors in particular are looking supremley detailed, although some of the track details are looking somewhat bland at this stage.