In a surprsing twist, SCS Software have announced they are going to be scaling up the size of the the map in American Truck Simulator.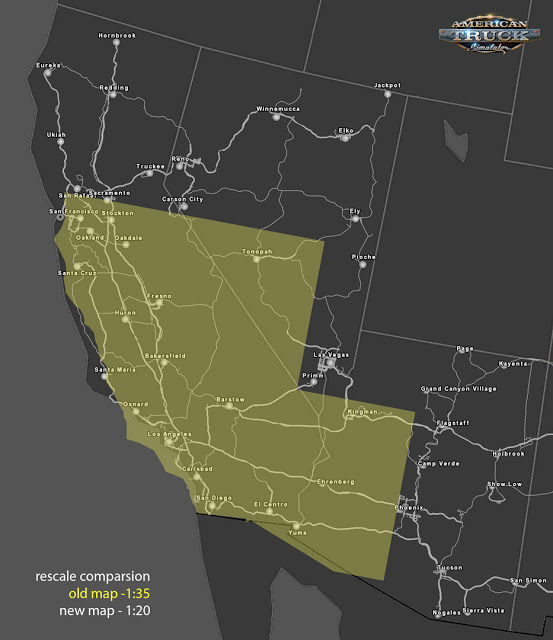 The rescale will see its size increase from a 1:35 to !:20 ratio, according to SCS this equates to 75% longer roads outside of city areas. The map rescale, coming free to American Truck Simulator players, will lsdo see some retouching of roads and intersections, the day/night cycle will also be slowed along with longer intervals between rest and refuel stops.
The expanded map size will also make additional space for more densely populated areas for future map expansions. The upcoming rescale of the American Truck Simulator map will actually put it on par with SCS Software's other major title Euro Truck Simulator 2.
SCS have stated that the rescale will take several months before they can move on to building the new areas so we'll probably have to wait until next year to get our hands on it., we'll keep you up to date on developments.
Support TeamVVV on Patreon: www.patreon.com/TeamVVV.