Full AI compatibility will all the cars and tracks in Assetto Corsa headlines the latest update patch for Kunos Simulazioni's Steam Early Access PC sim.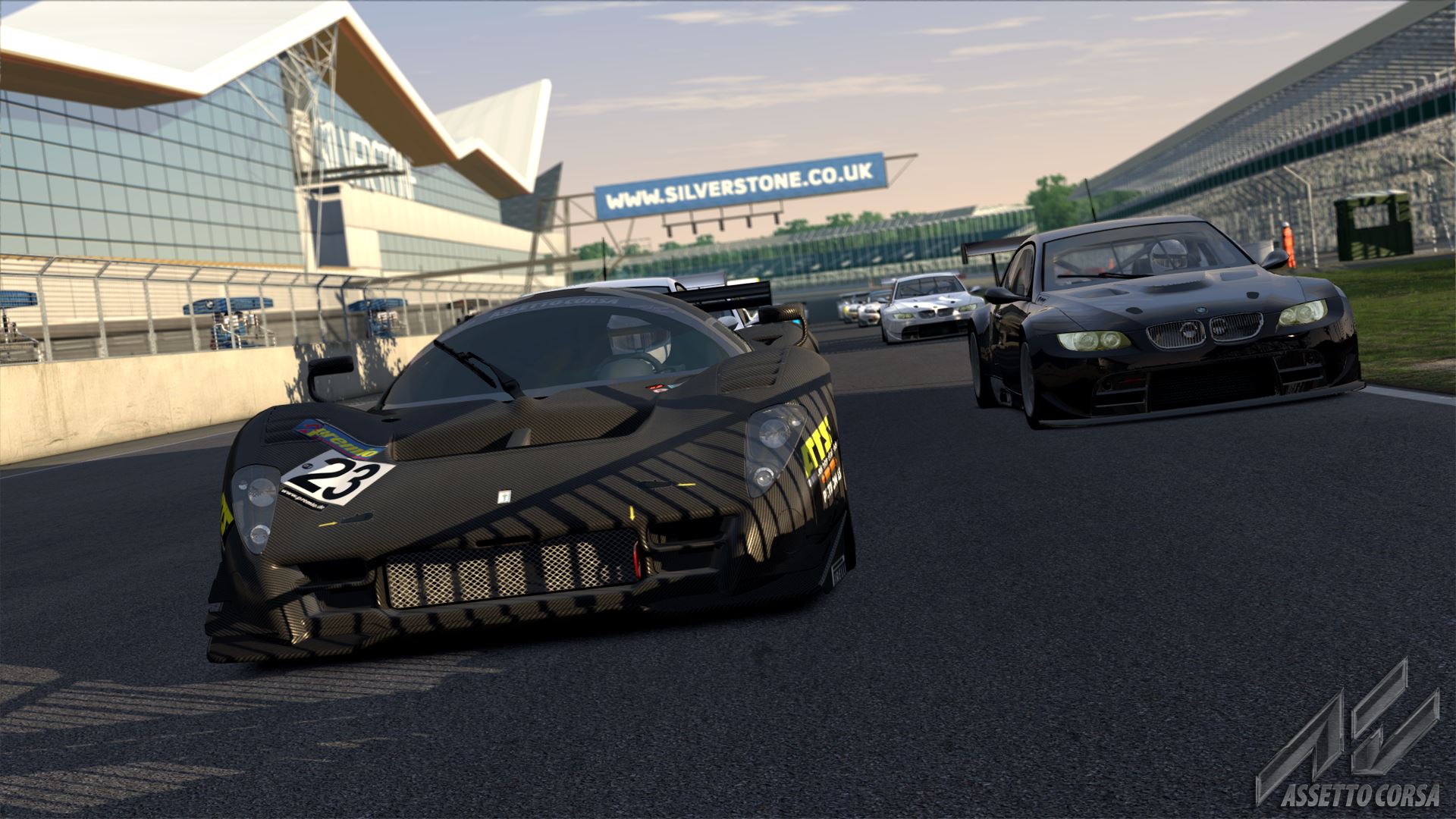 Having been introduced for a limited range of events in the previous Assetto Corsa update, 'v0.6' now allows players to select AI competition on each of the twelve tracks in the title. Players will also be able to individually choose which NPC cars they'd like to compete against, from the 35 licenced vehicles currently available in Assetto Corsa.
The V0.6 patch also adds more advanced AI to some of Assetto Corsa' car roster – with developer Kunos Simulazioni claiming the updated artificial intelligance now "understands better the intentions of the player" – and tweaked terrain and vehicle collection systems, along with more subtle updates such as the the sound engine improvements, tweaks to the UI module management system and the option to remove the steering wheel from the cockpit view.
Kunos Simulazioni's full statement on Assetto Corsa's latest update patch can be read below:
So, it's that day of the month again and a new update is ready.

Let's have a look at todays "particular" update.

As you might have guessed, we won't release any new cars or tracks today. We understand that this might be a bit of a let downfor some of you, but then again we have already released 35 cars and their upgrades and 12 tracks… considering AC's physics engine depth, I'm sure there's more to explore than simply jumping from one car to the other.

So what's in this new update? Lot's of core work to make AC better, some of it very evident, some of it under the surface but very important.

First of all we are enabling AI Quick Races for all cars, all tracks. You can select whatever car you like, whatever track you like and whatever number of opponents (up to the track limits). Most importantly you can select different opponents to race against. Multi-class, multi-era, multi-performances, multi-whatever.. err…no scratch that, multiplayer is not ready yet (we're working on it, you know we do!).

So this is very important, we worked very hard to enable all cars and all tracks to enable the AI. Tons of data to process, but we didn't just stopped there. We have laid out the ground to build a better AI that understands better the intentions of the player. On some cars you might see a better behaviour, on some others more or less the same, but the work is there and slowly we will update all of them. Your feedback is valuable and that's what early access is all about, so thank you in advance!

What's next? Collisions. You can lean on your opponents now, bump door against door, push and get pushed and the experience should be far better. Most importantly no more landmines and you can go over high kerbs with far more realistic behaviour. That also permits us to make the terrain collisions more accurate and this means more setup work for you, as you might need to make the setup stiffer, user bumpstops, or raise the car height to make sure the car is not bottoming out. If you hear strange scraping noises and experience unexpected spins on fast turns, it might mean that your old setup was way too low… AC is getting more mature and this means that it requests from you the drivers, more skills and more setup work. We are sure you're going to have fun limiting bottoming, without affecting car balance

Sound engine. We have worked on the sound engine to improve the sound of the opponents cars in AI races as well as taking advantage of 5.1 systems. It's been quite an extensive work, way too long to describe, but let us know what you think and if you find any bugs.

As usual lot's of little fixes, bug hunting and optimisations as usual, but also new much requested features like steering wheel hiding, look behind, smoke rendering on mirrors with on/off option, penalties system selectable from UI and more. We are listening the community and working out all the small little details, one by one.

Last but not least, a very important and very complicated theme module management for the UI. What does that means? Modders can now write their plugins and connect them inside the User Interface (like the amazing "Rivali" suite). Theme modules are then saved inside the username/documents/assetto corsa folder. This is very important, as we can update the user interface everytime we think necessary and users will not lose their installed mods and UI modifications (if made following our guidelines). Also, users can now select which UI mods can enable from Options/General menu. There is also an example with documentation for modders. This is far more important than it might seem, and opens the door to modders to create amazing applications that work seamlessly inside Assetto Corsa User Interface.

Hope you have fun with this new update, looking forward to hear your feedback.

The Assetto Corsa development team