Defunct, by indie developer Freshly Squeezed, is now available on Steam and promises "an adventure game with a focus on flow, speed and an engaging world".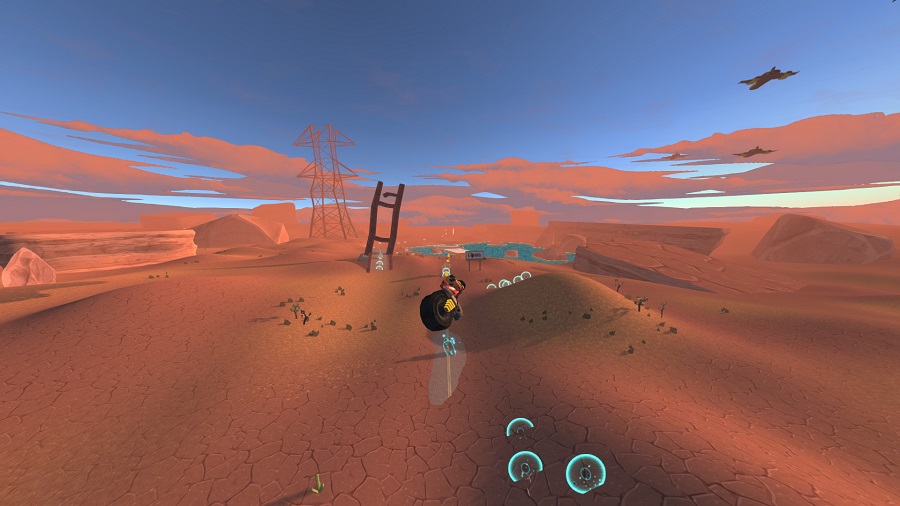 You take on the role of a robot that accidentally falls out of a huge cargo ship and onto a post-human Earth which is now home to robots only. You must somehow try to get back to your cargo ship before it's too late.
Your Gravitize engine will propel you along by creating a separate gravity field around your being, using this engine requires some finesse as going downhill will make you accelerate but using it uphill will actually slow you down, fortunately the world is populated with a choice of speed powerups which will help you in your task.
You'll be pulling off stunts and tricks as you fly through the air. You can also grind on rails and traverse half pipes at such a speed as to make Tony Hawk blush. Throw in some loops and obstacles and you get a fast and challenging experience which looks like potentially a lot of fun.
There are eleven environments in Defunct, each with their own distinctive climates, vegetation and challenges. You can also compete with others to try for the fastest completion times in the game's time trial mode (which comes with 5 addtiional environments) for some competitive action. Defunct is currently on Steam with a 25% discount and can be purchased right now for £8.24, check out the trailer for Defunct below.
Help TeamVVV grow by supporting us on Patreon: www.patreon.com/TeamVVV.