This week has certainly been a week for game car debuts. First we had the highly publicised BMW M4 pop up in GT6 coinciding with its real world announcement, allowing players to test drive the savage coupe in its digital form before the actual car goes on sale next year. Now its Need for Speed Rivals' turn as EA has announced the game debut of the 2015 Ford Mustang GT, available as a free download for NFS: Rivals as-of-now just days after Ford officially unveiled it to the press as a successor to the fifth generation Mustang to celebrate its 50th anniversary.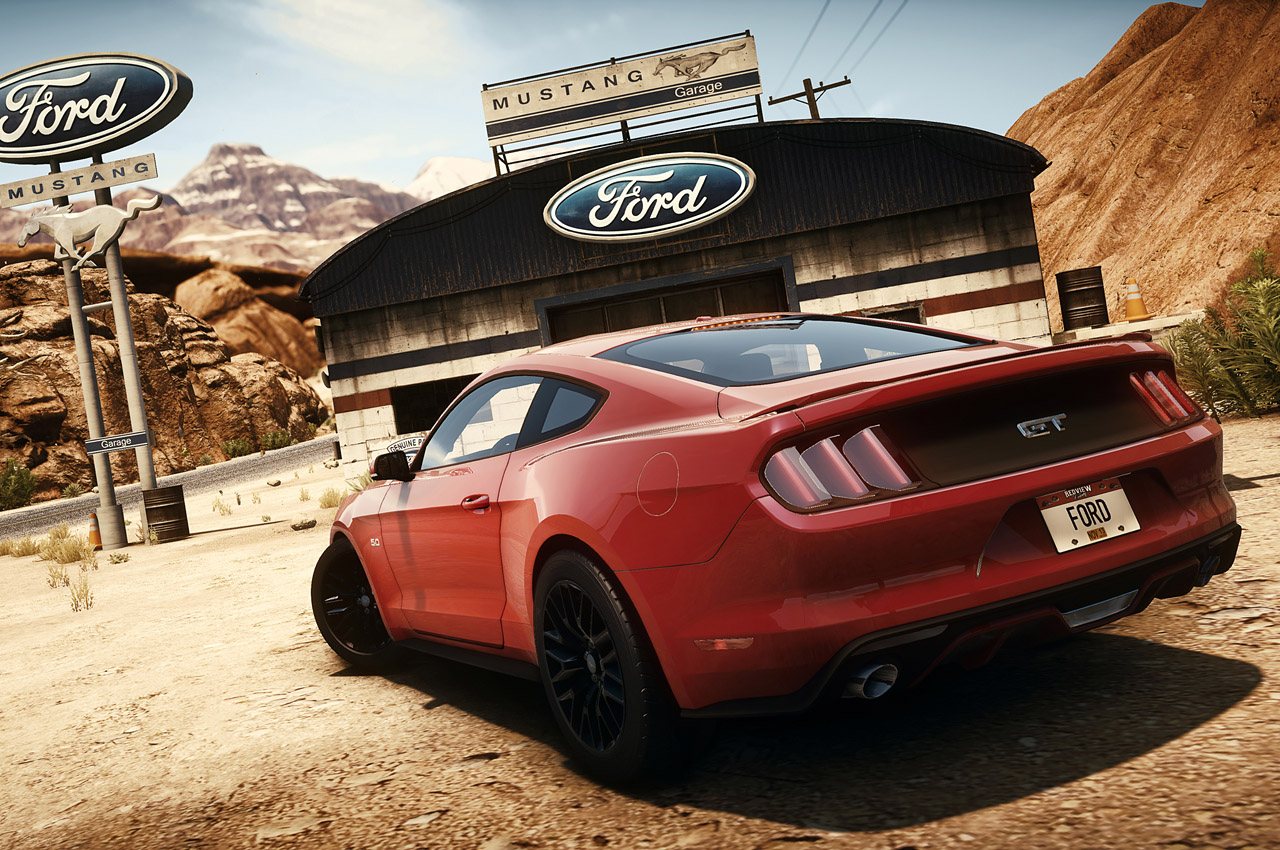 Like GT6, you can test drive the much-anticipated next-generation Mustang in Need for Speed Rivals right now before the real life car smokes the streets later next year. Of course, unlike GT6 Need for Speed Rivals isn't a simulation, so don't expect the Mustang's handling charateristics to be as true-to-life as Polyphony's M4.
Aesthetically, however, the new Mustang has been modelled with the sort of precision you would expect from a next-generation racing game. "We worked closely with the development team at EA to provide them with engineering data for the new Mustang, several months before we showed it to the rest of the world," said Mark Bentley, Ford product licensing manager. "Computer design models enabled the game developers to create an accurate representation of the new Mustang before it goes on sale."
//www.youtube.com/embed/UeMINaw8qTo
A gameplay video released by EA shows the monumental Mustang in action tearing around the streets of RedCounty:
//www.youtube.com/embed/RTLLbvoMz0k
The 2015 Mustang is available as part of the 1.02 update patch for Need for Speed: Rivals and is available with a choice of five liveries, which you can see for yourself in the screenshots below. Four liveries were custom user-made designs voted by the community. The remaining livery was designed by RTR founder and Drift champion Vaughn Gittin Jr. It should be noted however that the Mustang isn't available on the PS4 version yet at the time of writing – a bewildering oversight given that it's available across all platforms including the PS3, but hopefully it will be patched in soon.
It joins two other Mustangs already available in the game: Shelby GT500 police car and the customied 'hero' Mustang that will star in the forthcoming Need for Speed film adapataton.