We caught up with the head of game design at Milestone Irvin Zonca to discuss the newly announced off-road racer GRAVEL along with the third installment of the MXGP series.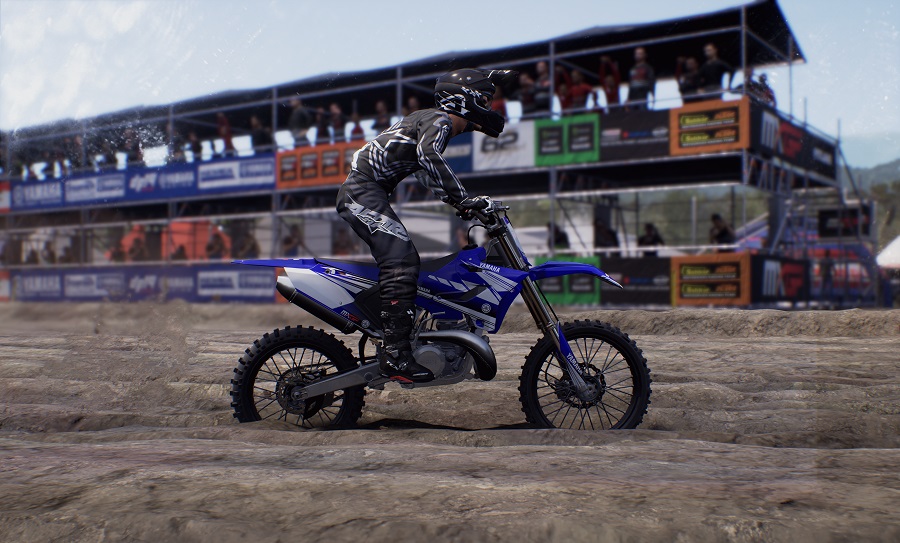 Zonca discusses the move from their old game engine to the Unreal Engine 4, a decision which actually dates back to two years ago. The Unreal Engine 4 is enabling Milestone to realise their potential and shorten their development cycles on games. MXGP 3 has only been in development for eight months and is already looking and sounding better than anything we've seen from the Italian development team before.
Zonca also states that the Unreal Engine 4 enables Milestone to implement dynamic weather an times of day for the first time in the series. Besides improved lighting, textures and particle effects, MXGP 3 will also boast improved physics which are based on nVidia's PhysX system software.
We leave MXGP 3 behind for a moment to discuss the surprise announcement of GRAVEL, an off-road arcade racer which features a number of open-world extreme environments. Much like MXGP 3, GRAVEL utilises the Unreal Engine 4 which Milestone are really pushing to the limits with different times of day and weather conditions included.
Although GRAVEL is very much an arcade racer, Zonca explains that under the hood lays an accurate simulation thanks to PhysX, however Milestone are tweaking the physics model to make for more of a "sim-cade" experience that everyone can enjoy.
GRAVEL features over 50 off-road vehicles which span several decades starting from the 1950's. Players can expect to get behind the wheel of a vast range of vehicle types including trophy trucks, classic rally cars and cross country offerings.
Zonca states that GRAVEL is a nod to 90's racers making it stand out from off-road racers of late. Indeed Milestone were inspired by their own old-school off-road racer Screamer Rally.
You can listen to the full interview with Irvin Zonca along with some exclusive MXGP 3 and GRAVEL gameplay in the video below.