Recently we saw the release of Black Bean's Superstars V8 Next Challenge, currently growing in Europe, the series is now attracting ex Formula 1 talent in the form of Gianni Morbidelli and Johnny Herbert. VVV were privileged to be given the opportunity to quiz Gianni on his epic motorsports career and delver into some of his racing roots, indeed it's a revealing article describing his life from the ground up, his passion and perspective of racing at all levels on the world stage.
First I would like to move you back to the beginning of your career and find out how you got into motor racing? What was your initial inspiration?
I started with karting when I was 12 because I had a cousin already involved in karting. My father bought me a kart for fun then we decided to have a few races and the results came quite quickly. My initial inspiration was just to have fun and nothing more, I never thought about F1 in that period, me and my father had the same passion for motorsport and we enjoyed to spend time together, he was my mechanic.
Your father owned a successful motorbike company. Did you ever consider a career in bike racing?
Honestly I liked a lot bikes when I was young but there wasn't races for children as there are now with mini-bikes, That's why I decided to start with karting, plus I had too many accidents with bikes and my father was more happy to see me with 4 wheels instead then 2!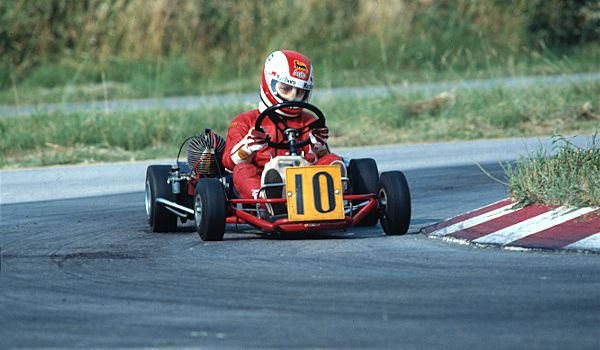 Is karting still the best way into motorsport? What are the biggest challenges?
Absolutely yes, it's the best school for who want to become a car driver. Karting is competition I've been running in since a young age, it's perfect for improving technical sensibility too.
3 years in Formula 3 before moving into Formula 3000, how would you describe the highs and lows of this period?
In F3 I did my best experience after karting, I met Guido Forti that was a owner of the F3 team. He treat me as a professional driver and we had a lot of successful. Together we won the Italian and European championship and in the end of that incredible season I signed a contract with Ferrari as a test driver for 3 years. In F3000 the Team Forti Corse did not have enough experience to compete with teams already involved in that championship, many were well established but despite that we gained a victory and finished 5th in the championship.
Moving into Formula 1 team must have been a high pressure move, what were the first obstacles when moving to this Formula and was the testing period helpful at Ferrari?
Of course in Ferrari I lived one of the best experiences of my life. Working with a such a professional team can only build you as a driver and as a man too.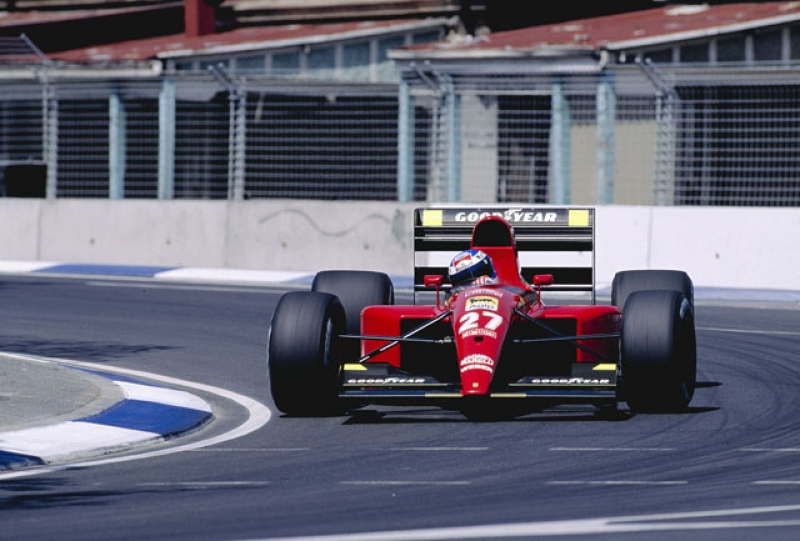 It's no secret that you had a lot of bad luck with reliability during your time in F1, what was the cause of this? Did frustration ever affect the way you approached a weekend?
I can't complain about my F1 carrier, luck and bad luck have always a compensation.
A year away from F1 and I didn't realise you drove for Jordan in 1996, was this a testing role? How was the working relationship between yourself, Martin Brundle and Rubens Barrichello?
Well, after 2 seasons in Arrows and the podium in the last race of the 1995 in Adelaide, I didn't find a team for continuing to race in F1. That's strange but the only solution was working in Jordan as a test driver sideways Rubens and Martin, my relationship with them was just good. In my carrier in F1 I worked beside Prost, Mansell, Schumacher, Irvine, Alesi in Ferrari, I never had problem with them too!
Returning to Ferrari in 1997 before moving to Sauber, was this part of the engine supply agreement or a personal move?
Was a Ferrari decision.
What were the contributory factors to leaving F1?
That year in Sauber, it has been the worst year that I lived in F1. My accident in Magny Cours finished my F1 career, a year and a half out of racing and 3 surgeries in my left arm.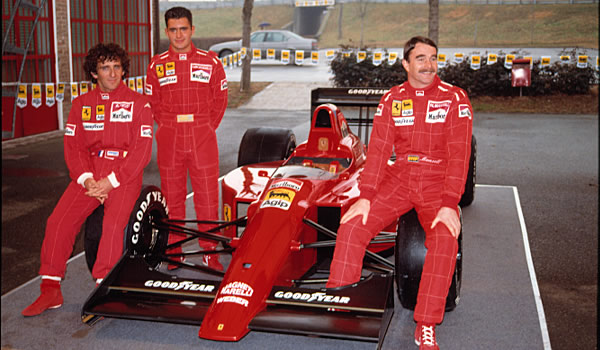 Looking at F1 today, what are your thoughts on how the sport has progressed?
Progression not always means improvement. For what I see now the F1 are less fun then 90's but maybe it's just my point of view. By the way I can only say that nothing is better then driving a F1 car.
Since the late 1990's you've spent much of your career in Touring Cars and Sports Cars and with great success, is this where you feel most comfortable?
Not really! Touring cars are the best alternative to single sitter cars. Any car is easy to drive and to be competitive it's hard from karting to F1. In the last few years I found my second life with v8 cars in Italy and with Stock cars in middle east, I really scored many good results!
With the cost of motorsport rising, simulation is seen as a way of keeping drivers alert without real practice. Is this making it more difficult for new drivers to come through?
Well, simulators are the best way to learn a circuit if you have not a chance to have a test with a real car, and of course many players are never likely to drive a real race car.
Last year I played a lot with V8 Superstars Game with my PS before to do Portimao race. I never drove there but the game helped me a lot…..I won both races with my BMW!!!!!!!!!
Congratulations on winning the Speedcar series, how did you end up getting involved in Video Games development? Did Black Bean approach you after the tournament? Have you ever played many games?
After my 3 winning championship in Superstars and the Championship in Speedcar I had my first approach with Black Bean. We started to put in the table our experiences and we had a lot of ideas to develop. I think they made and incredible fun game with Superstars cars. When I drive my Bmw at game, seems to have the same reaction of my real car at circuit. Of course I'm a big fun of games, I have a nephew and we faith a lot with our Play Station.
What kind of information can you supply the developers when making a game like Superstars V8?
A driver can report the feeling and the reaction of the real car and try to make the game more realistic is possible. This is what I did with Black Bean.
It's certainly been an epic career, what have been the best memories for you along the way? Finally; looking to the future, what do you have planned next? Where do you see yourself in the future?
I will be involved again in the Italian V8 Superstars Championship with the Team BMW Italy. Will be a very hard and competitive season and of course I will try to repeat the results of my last 3 seasons!!!
Thanks Gianni! We're looking forward to testing Superstars V8 Next Challenge and seeing you back on the track!