E3: a time of year game journalists love to hate. A time where gamers gather to consume every nugget of new information for the year's most hotly anticipated games and revel in its standout surprises.
This year's event is set to be particularly momentous, too. It signals the start of the next generation, with both Sony and Microsoft delivering their most crucial conferences in years explaining why you need to own either the hardcore gaming goliath that is the PS4 or the all-in-one entertainment device that is the Xbox One.
Unlike previous years, however, both consoles were officially unveiled ahead of E3 in separate announcement events, but some were left disappointed by their misinformation, with details such as the pricing and even the PS4 hardware's aesthetics conveniently kept under wraps until next week's conferences.
Both conferences will undoubtedly be overrun with pretentious corporate babble about each console's capabilities, but with the hardware announcements now out of the way Sony and Microsoft can now focus on talking about a topic that was largely lacking in the unveils: games. Lots and lots of games.
Of course, this being VVV we're here to talk about driving games, and E3 2013 is looking like an exceptional show for the genre. Even my exhaustive 2013 racing games preview couldn't predict the plethora of high profile racing games that were unexpectedly announced over the past few weeks in the run-up to the big day.
We will endeavor to bring you all the latest news and hands-on gameplay videos directly from the show floor throughout next week, but for now here's our racing game road map of what to expect from E3 2013:
Forza Motorsport 5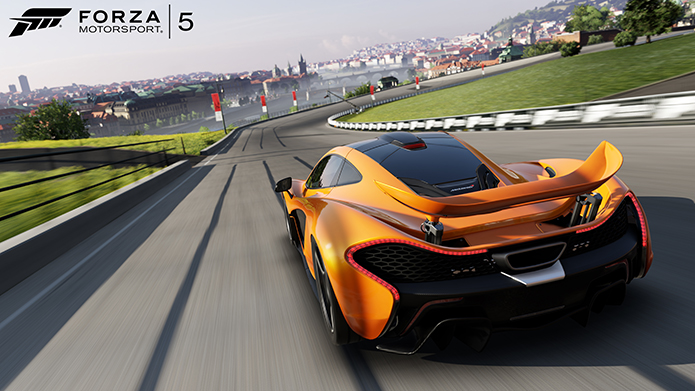 Last year Playground Games' Forza Horizon got us giddy with unbridled excitement thanks to its enchanting open world take on the fabled Forza franchise.
This year Turn 10 are back in the driving seat and Forza is back on the track in the sequel we've all been waiting for: Forza Motorsport 5.
FM5 certainly has a lot to live up to – not only does it have to surpass its universally acclaimed predecessor, but it's also kick-starting the next generation of racing games. No pressure then.
Fortunately, from the brief teaser trailer shown a few weeks ago Turn 10 seem to have outdone themselves when it comes to car pornography. FM5 is looking simply stunning, with immaculate car models, detailed environments and jaw-dropping draw distances all to the tune of 1080p and 60fps. We can't wait to see it in motion.
With all this extra power at Turn 10's disposal, we're hoping that FM5 will also finally feature dynamic weather and day and night cycles – the latter was incorporated into Forza Horizon, so there's really no excuse not to see such flourishes in Forza's first next-gen outing.
Our only concern is that, while the game is looking undeniably fabulous at this primal stage of development, the brief snippet of gameplay action somehow didn't quite capture the essence of Forza. Indeed, watching two cars tussling through an enclosed street circuit coupled with some out-of-place overenthusiastic commentary reminded me more of Project Gotham Racing rather than Forza Motorsport – which is rather apt since PGR5 is also still rumoured to be in development.
That doesn't stop FM5 from being our most anticipated game of E3 2013, though, and we'll hopefully get to see some proper track racing action during E3. Microsoft are also keeping details regarding the all-important physics closely guarded, so we look forward to hearing how FM5 will evolve the series for a whole new generation next week.
Gran Turismo 6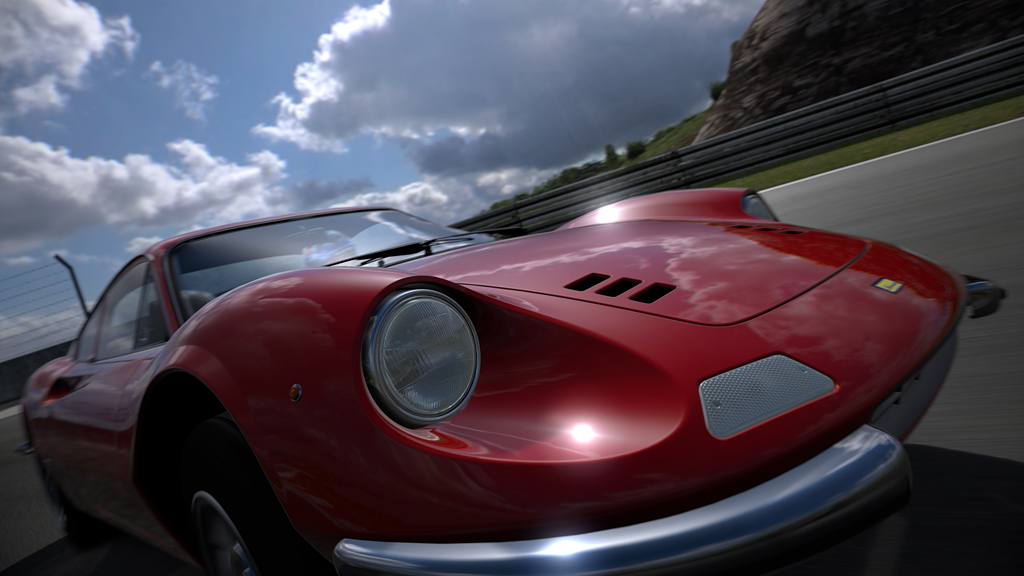 Poor Polyphony. No sooner had they announced Gran Turismo 6 after taking their sweet time before Microsoft arguably punctured all the excitement with Forza Motorsport 5.
Of course, there's always been bickering between the two rival franchise, but there's a significant difference this time: FM5 will benefit from being a shiny next gen title on Xbox One, whereas GT6 is still clinging to the PS3. I therefore can't help but worry that history is about to repeat itself, as Polyphony are once again in danger of languishing behind the competition with outdated game features.
It perhaps wouldn't have been as concerning if the timing wasn't so tight. Since Polyphony's perfectionism slows down development time considerably, it usually takes several agonising years before a new Gran Turismo comes along. Forza, on the other hand, is churned out with remarkable consistency every couple of years, and it could about to become an annual franchise if Turn 10 and Playground Games alternate development duties Call of Duty-style. This time, both franchises will go head to head towards the end of this year, and while GT6 has the advantage of a readymade mammoth fanbase on PS3, FM5 will almost certainly be a system seller on Xbox One.
Still, GT6's stats speak for themselves: at 1200 cars it's easily the largest car collection to ever grace a video game (although we're praying that a third of the 200 new cars won't be Nissan Skylines). Add in 33 track locations, a brand new physics engine, car customisation, an advanced course maker, a reworked user interface and some extensive post-DLC plans, and GT6 is already shaping up to be the game that GT5 should have been.
GT6 will undoubtedly be showcased during Sony's E3 conference as one of the PS3's pivotal releases where we'll hopefully be treated to on-screen demonstrations of new features such as the livery editor and course maker, as well as gain an insight about the new GT career mode.
GT6 will also be playable at E3, so we're hoping to uncover how the work Polyphony has done under the bonnet has applied to the new physics engine.
DriveClub
While GT6 may well be ported onto PS4 at a later date, Sony have given Evolution Studios the honour of representing the next generation racing scene for the PS4's launch following their work on MotorStorm which helped launch the PS3.
MotorStorm absolutely blew me away when I excitedly booted it up for the first time on my new PS3, and now Evolution are hoping to rekindle its success with DriveClub, a social driving experience that's apparently been in the pipeline for over nine years.
Unlike MotorStorm, DriveClub sees Evolution working closely with real world manufacturers and the result is a sumptuous line-up of contemporary supercars that look startlingly similar to their real life counterparts, right down to the individual fibers of the carbon fiber panels.
We just hope that DriveClub isn't a case of style over substance. Indeed, its over-reliance on online social connectivity could be its downfall if it fails to captivate the community – a price that Test Drive Unlimited 2 paid dearly when its broken state required some serious servicing on launch.
What we still don't know is how DriveClub, well, drives. DriveClub has been confirmed to be playable at Sony's E3 booth, however, so it hopefully won't be long until we find out.
The developer has shared some insight into DriveClub's driving mechanics, however, and it's clear that, despite DriveClub's aspirations for authenticity, it won't be a hardcore simulation as revealed in their latest developer diary. Perfect, then, for drivers who are rubbish but want to look good.
For Sony's showing of DriveClub at E3, our wish is simple: less of the long-winded corporate jargon filled with buzzwords such as "community", "social" and "connected" and more in-game footage, please.
Need for Speed: Rivals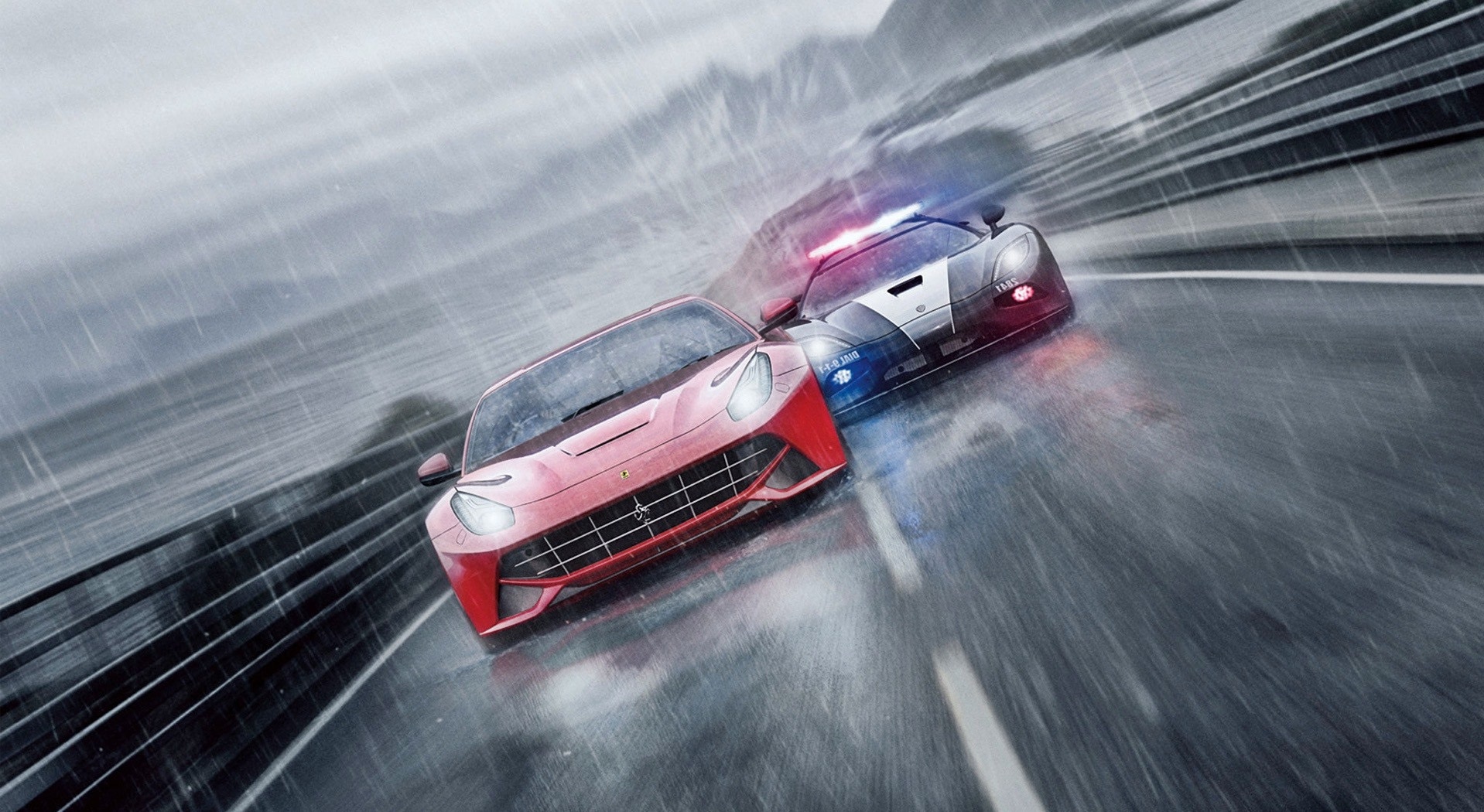 Every year EA hosts an E3 conference. And every year it's overrun with sports titles, Sims expansion packs and the obligatory announcement of a new Need for Speed game.
This year is no different. In fact, this time we already know this year's Need for Speed game is known as Need for Speed: Rivals currently in development by EA's new Sweden-based Ghost Studio in collaboration with Criterion Games.
Admittedly I was left feeling a little underwhelmed by Rivals when it was first unveiled, but on closer inspection there's plenty to get excited about. Rivals is currently looking like a best of compilation of the series, combining Most Wanted's open world freedom, Hot Pursuit's pulse pounding cops and robbers police chases allowing you to play as both sides of the law and Underground's in-depth customisation.
And if all that sounds as if Rivals will lack innovation, EA Ghost aim to invigorate the genre with AllDrive, a system that seamlessly blurs the line between single player and online player progression.
Ferrari famboys also have good reason to be excited about Rivals, as it marks the belated return of the prancing horse in the series for the first time in 11 years since Hot Pursuit 2.
Expect an on-stage play-through of Rivals in EA's conference next week, where we'll most likely see how AllDrive will work in-game.
Mario Kart Wii U
Everyone's favourite Italian podgy plumber is making a comeback onto the racing scene with Mario Kart Wii U, the eighth instalment of the long-running series  that marks its debut on Nintendo's Wii U console.
Set to be unveiled at this year's E3, rumour has it that Mario Kart Wii U will merely be a polished-up version of Mario Kart 7.
Its timing is critical, however. It's no secret that the Wii U is in a sales slump, so Nintendo will be heavily relying on its first party fan-favourite exclusives after publishers such as EA pulled out of distributing third party titles this year, and its current games line-up is severly lacking in racing games.
The karting genre has had something of a revival recently, too, with titles such as F1 Race Stars, LittleBigPlanet Karting and Sonic & SEGA All Stars Racing Transformed attempting to overthrow Nintendo's mascot. It's time, then, for Mario to reclaim his place on the podium.
LocoCycle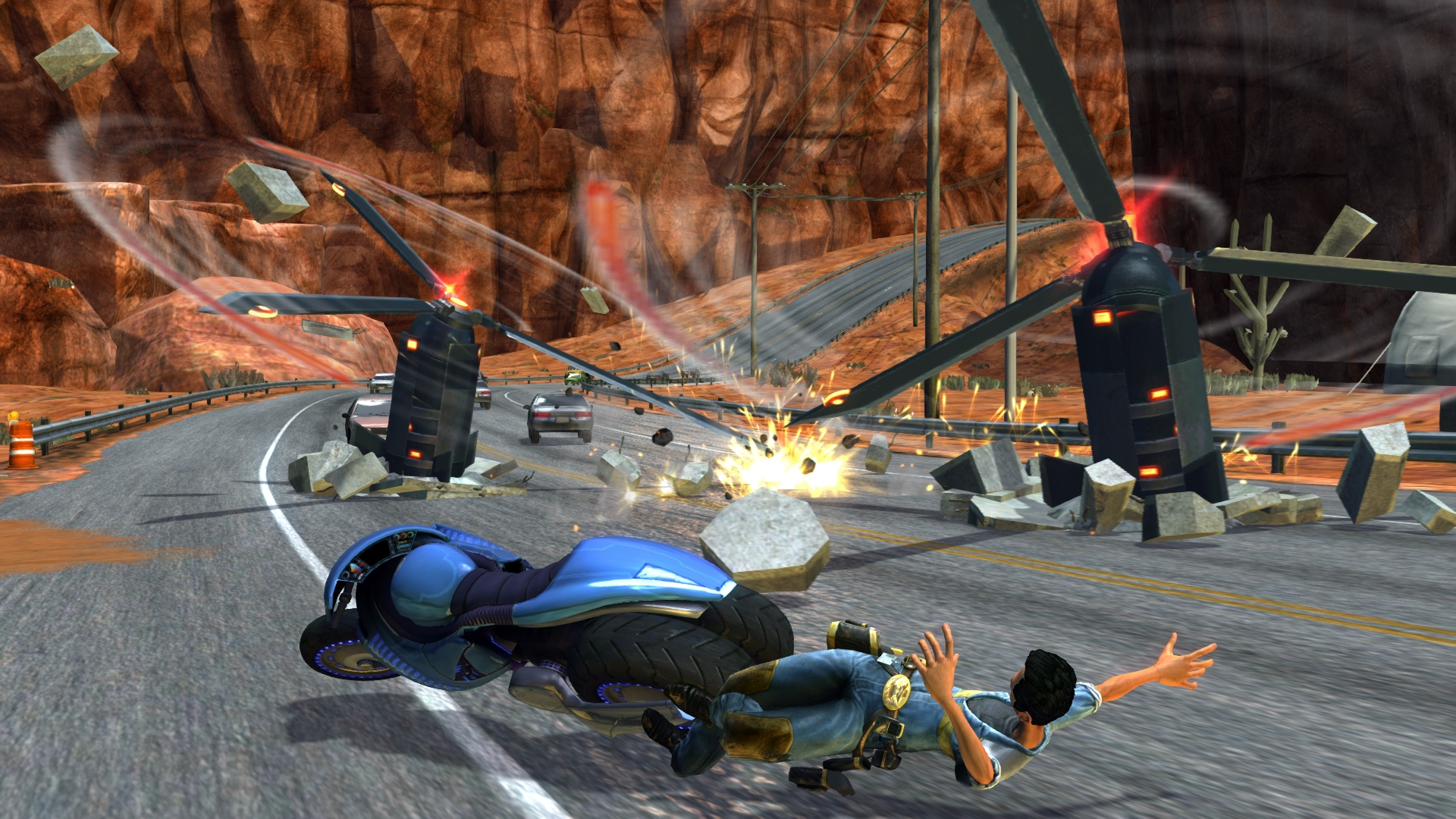 Leave it to Twisted Pixel to think of such a bonkers concept for a motorcycle video game.
LocoCycle casts you as I.R.I.S., a three-wheeled sentient motorcycle that looks like a cast-off from Tron on the run from its creators in a series of action-packed driving missions. Meanwhile, its bumbling Spanish-speaking engineer Pablo inadvertently gets dragged along for the ride, clinging on for dear life.
Not only can I.R.I.S. obliterate enemy vehicles with an arsenal of weaponry Spy Hunter-style, but she also has some martial arts moves at her disposal. As comical as watching a bike kicking enemies with its tyres may look, LocoCycle will adopt a deep combat system not too dissimilar to Bayonetta.
LocoCycle was recently announced as an Xbox One launch title, so there's a strong chance it will get a showing during Microsoft's conference. Granted, it's not the most sophisticated of titles to get the next-gen treatment, but in the context of a downloadable XBLA title it looks riotously entertaining.
LocoCycle has also been confirmed to be playable on the show-floor for Xbox One.
The Crew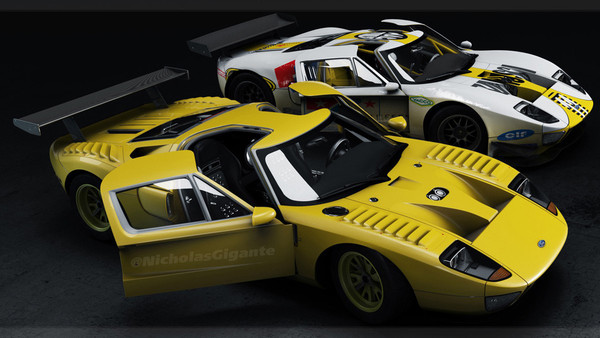 It wouldn't be E3 without surprises, and Ubisoft have arguably delivered some of the most memorable show-stoppers in recent years, with series reboot Driver: San Francisco in 2011 and the open world Watch Dogs last year.
This year the tradition looks set to continue with a new racing IP reportedly titled The Crew.
Details prior to its formal announcement are still scant, but The Crew is said to be a realistic rival that will apparently rival Forza and Gran Turismo. The project is also said to be helmed by former Test Drive developers at Ivory Games and Ubisoft Reflections who handled Driver: San Francisco.
Whether The Crew turns out to be a spiritual successor to Test Drive remains to be seen, but the prospect of the two established developers joining forces is an exciting one indeed. All will hopefully be revealed at Ubisoft's conference next week.
Project Cars
Project CARS is thankfully getting up to speed again after battling through various legal woes. A closed beta is set to be unleashed onto Steam soon, and the prospect of a PS4 port later down the line is looking likely when Project CARS eventually pulls up early next year.
Which brings us to E3. While trudging through a list of confirmed games in this year's show I stumbled across Project CARS, which marks the first time Slightly Mad's community-funded project has had such a public showing.
While Slightly Mad has concentrated on documenting the development of the PC version, Project CARS is also slated for release on consoles but we've yet to see how it will compare.
E3 therefore marks the perfect opportunity to showcase Project CARS on console formats. Indeed, Slightly Mad's Creative Director Andy Tudor has already hinted that info on the Wii U version will finally be revealed, which should be interesting considering that the Wii U is in dire need of some quality racing games.
Yes, Nintendo have their own ports of Need for Speed: Most Wanted and Sonic & SEGA All Stars Transformed, but there's currently no equivalent to Sony's Gran Turismo or Microsoft's Forza Motorsport available for Wii U. Project CARS could therefore be the answer.
Ridge Racer 8
It's Ridge Racer. Riiiiidge Racer! Sorry, just had to get that out of my system.
While nothing has been officially announced yet, no console launch is complete without a new Ridge Racer game. We therefore have a hunch that Ridge Racer 8 could be one of E3's surprise (or rather unsurprising) announcements.
After all, every iteration of the PlayStation to date has carried a Ridge Racer launch title to showcase its capabilities. None was perhaps quite as revolutionary as the original Ridge Racer, however, which brought arcade-quality racing to home console for the very first time.
After the poor sales performance of Unbounded and last year's barebones Vita game, we think it's the perfect time for the traditional Ridge Racer we know and love to make a comeback. Besides, the PS4 could do with a fantasy aracde racer to balance out Evolution's DriveClub.
Project Gotham Racing 5
The rumour mill has been in full swing surrounding the return of Microsoft's Project Gotham Racing series lately. A fifth instalment is rumoured to be in development by Lucid Games, a new Liverpool-based studio comprising of former Bizarre Creations employees who worked on the original Project Gotham series.
The evidence has since been mounting up. A teaser screenshot of a London street track (a staple location for the series) led us to believe that a reveal was not long in coming. And then the Xbox One reveal show came along with the promise of a new driving game announcement. All bets were on it being PGR5 – instead it turned out to be Forza Motorsport 5, which isn't surprising in hindsight considering it is, after all, Microsoft's flagship racing franchise that has the biggest potential to sell the Xbox One at launch.
It was disappointing nonetheless. After all, just as Ridge Racer is the PlayStation's mascot racing launch title, PGR has always traditionally been an Xbox launch title but the possibility of PGR5 launching on Xbox One is looking increasingly unlikely when FM5 has already secured its parking spot in the launch title queue.
Still, we shouldn't right off the possibility of PGR5 being unveiled or at least teased at this year's E3 for a 2014 release as part of the 15 exclusives planned for the first year of Xbox One's life. Make it happen Microsoft.