Hello Viewers,
Today we are announcing the Team VVV Patreon and Community Project.
Team VVV has always been self-funded but it has finally reached a point where we need to turn to our audience in order to keep the editorial integrity we've worked so hard to create, and use this opportunity to give more back to our followers.
'YouTube' too has changed, from rewarding popular content the model altered in 2012 to rewarding watch time – this means regular daily uploads, irrespective of quality. At VVV we run gameplay videos but always try to add that creative mix, from interviews to features or something quirky. Ultimately we'd like to focus on producing the best racing gaming content and building upon the existing content we've already constructed rather than dropping that quality to suit the 'shoutcast culture' of 'YouTube' as it stands right now.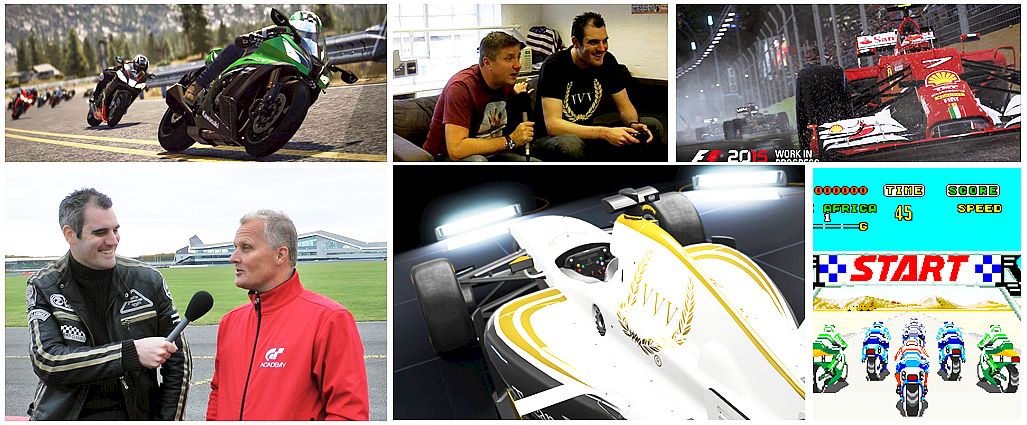 Team VVV has covered every aspect of the racing gaming genre.
Patreon
The Patreon is similar to 'Kickstarter' in that it provides the community an opportunity to financially reward the content creators and for the content creators to continue providing what the community enjoys.
Here's is a link to our Patreon page and our opening trailer: https://www.patreon.com/TeamVVV
The page contains a range of packs. A video will be launched in the coming days that will guide you through explaining in more detail.
The core pack I would like to highlight here is the 'Fan Supporters Pack'. If we reach 150 people who support this pack, we can run a dedicated section for your chosen title on the home page, and also run weekly content on it all year round right up until the next product in the series emerges and beyond. To be included in supporting this pack will be a range of community activity, competitions and giveaways. The giveaways begin right from the off: every new Project CARS supporter of this pack will be given a free PCars DLC.
The continued commitment by the community to support the Patreon would enable a dedicated member of staff to cover supported titles in terms of content and community activity.
Community Page System
But that's not all: we're also launching our community page system. Like 'Facebook,' you can create a page on the TeamVVV.com website for free. You can blog about anything in your racing passions and these blogs will appear on our home page. We'll also cover contents from these in our weekly community news video, which will look at blogs and videos posted by our community and Patreons. Note that Patreon's will get a core focus here and a separate news section on the home page, plus additional customisable options for their pages.
We'd like to bring the racing communities together in creating a hub that gamers and motorsport fans can enjoy and share their racing content. We'll highlight videos, podcasts and written content we would never have found without this in place.
As with all things, we'll continue to refine and improve the Patreon and generate the best return we can for our supporters, besides continuing to develop the website.
If you have any questions, feel free to list them here and I'll continue to update the OP.