Looking back, 2013 was a seminal year for racing games. We had the return of several much-loved series such as Codemasters' GRiD 2 and Milestone's MotoGP '13, before the year culminated with an epic head-to-head duel between the two racing game titans: i.e. Gran Turismo 6 vs. Forza Motorsport 5.
But now it's time to map out the road ahead and find out what 2014 has to offer in the world of automotive gaming. Quite a lot, as it happens, looking at the tailback of titles we've painstakingly compiled in this preview.
Of course, the advent of the next-generation consoles are partly to blame for this influx, which will potentially revolutionise racing games as we know them, offering tremendous strides in graphical detail and innovative online multiplayer experiences as part of this generation's penchant for 'always-connected' gameplay experiences.
This year's not all about big-budget, big-name titles, however. Several of the games listed below actually come from smaller indie houses seeking crowd-funding in order to self-publish their titles. But that's not to say they are any less deserving of your attention – in fact, many of them are innovative new IPs that stand out against the predictable raft of mass market annual sequels like Need for Speed and Formula One.
So, without further ado, here's every currently confirmed racing game we'll be covering throughout the year, along with a list of unconfirmed and speculative titles.
DriveClub
Developer: Evolution Studios
Publisher: Sony
Platform: PS4
ETA: Early 2014

With Forza Motorsport 5 leading the pack of next generation console driving games on Xbox One, Sony needed a ravishing racer of their own to compete on PS4. A new Gran Turismo game would seem like the obvious answer, of course, but Polyphony had only just rolled GT6 out on PS3. Instead, Cheshire-based Evolution Studios were given the honour of developing DriveClub, the PS4's first exclusive racing game. It was a decision not without merit on Sony's part, however, as this was the same team that brought us the manic MotorStorm on PS3.
Unfortunately, Evolution's astronomical ambition meant that DriveClub wasn't quite ready to race in time for the console's launch. Unfortunately this meant that some racing game fans flocked over to the Xbox One to take Forza Motorsport 5 for a spin since there was no equivalent experience available on PS4. Yes, PS4 players still had Need for Speed: Rivals for some next generation thrills, but it simply can't be compared: whereas Need for Speed offers an unapologetically arcade driving experience,. DriveClub sits somewhere between sim and arcade.
Thankfully, delaying DriveClub turned out to be the right decision. The extra development time allowed Evolution to add an extra layer of next generation polish and the result is simply sublime, as numerous gameplay videos will attest. From the immaculately-modelled cars to the awe-inspiring environmental detail (look at those next generation trees! You can practically feel the bitter bark) and lifelike real-time lighting and shadow effects, DriveClub is already setting the graphical benchmark on PS4 that future driving games will aspire to. Such is the obscene level of detail that it takes seven months to model just one car, as Evolution revealed to us in our extensive two part interview.
Glittering graphics isn't exactly new, though. What really sets DriveClub apart is its emphasis on community collaboration during its team-based races. As the name implies, you're part of a racing club competing against other rival clubs. But success in DriveClub isn't all about winning races: players can all contribute and earn all-important fame in your club by completing challenges within a race, whether it's through drifting, beating fastest times or maintaining the racing line. It's a concept that Evolution has had in mind for nearly ten years, too, so they're probably better at explaining it than me – look no further than the first part of our interview for a detailed explanation of DriveClub's social-driven gameplay.
Add to this accessible yet deep driving mechanics along with plans to release a free version on PlayStation Plus to build up the community, and DriveClub is shaping up to be the PS4's premier racer. We still don't have a firm release date at the time of writing other than a vague 'early 2014' window, sadly, although recent rumours are suggesting DriveClub might not be rolling off the assembly line until June. Good thing that all signs are pointing to it being worth the arduous wait.
Carmageddon Reincarnation
Developer: Stainless Games
Publisher: Self-published
Platforms: PC and unannounced next-gen consoles
ETA: Q1 2014
Developed by Stainless Games, the same people who made the original back in 1997 after repossessing the franchise, Carmageddon Reincarnation promises to bring back its unique brand of automotive anarchy where no pedestrian is safe.
Developed with crowd-funding, Stainless Games' baby has certainly had a wealthy upbringing to say the least, having smashed its $400,000 Kickstarter target with ten days to spare.
Surprisingly little is known about Carmageddon Reincarnation, however. Stainless Games seem intent on keeping us in suspense, offerling little in the way of screenshots and gameplay videos as of late. All we really know is that it will feature cars, innocent bystanders and copious amounts of gratuitous gore.
According to the Kickstarter page, Reincarnation is a reimagining of the original game, with modernised HD graphics, more advanced physics (translation: more brutal pedestrian-squishing ragdoll physics) and contemporary social features. In other words, don't expect it to stray too far from its original warped formula.
Whether or not the series can still feel fresh and relevant in the modern market remains to be seen, but we're hopeful. Look out for Carmageddon Reincarnation soon on Steam Early Access for PC, with next-generation console ports planned later down the line.
NASCAR '14
Developer: Eutechnix
Publisher: Deep Silver
Platforms: PC, PS3, Xbox 360
ETA: February 18th 2014

NASCAR is a quintessentially American sport. So when Eutechnyx took over the license for the NASCAR game series, Activision assumed that no one outside the US would be remotely interested in repeadedly turning left around a giant oval for hours-on-end.
How wrong they were. Activision's refusal to release the NASCAR games outside of its homeland led to Eutechnyx self-publishing the 2011 edition on PS3 a year later, before Activision eventually caved in and released NASCAR: The Inside Line as a European digital download – albeit several months down the line. But these delays only left its foreign fans increasingly disgruntled.
Thankfully, these setbacks will finally be a thing of the past, as the newest edition NASCAR '14 published by Deep Silver and the first title to be released under Eutechnyx's new ETX Racing label, will be racing into PAL territories not too far behind its US debut this time round.
As you'd expect, all the cars and tracks in this year's Sprint Cup championship will be present, and the NASCAR Highlights mode will be featured for the first time in the PAL version, allowing you to relive key moments throughout the sport's history. It will also have something called a 'career mode.'
Oh, and in case you're wondering who stars in the cover image posted above, it's veteran three-time NASCAR Sprint Cup series Champion Tony Stewart, apparently. Trust me, this is relevant to Americans – he was even voted to be the cover star by 70,000 fans. To them, it's as significant as deciding which footballer gets their mug stamped on the latest FIFA cover in the UK.
MXGP: The Official Motocross Game
Developer: Milestone
Publisher: PQube
Platforms: PC, PS3, Xbox 360, PS Vita
ETA: March 28th 2014
When it comes to bike racing games, Milestone is at the front of the grid.
Last year's MotoGP '13 was a two-wheeled triumph; a delightfully diligent simulation that was challenging and unforgiving, yet satisfying and intuitive. As games based on a licensed motorsport go, this was one of the most focused and authentic in quite some time, even surpassing Codemasters' Formula One series in some areas.
This trend is set to continue with MXGP: The Official Motocross Game, which sees the Italian developer continue their pledge to deliver unbridled authenticity. As you'd expect, all the tracks and riders from the MXGP 2013 calendar feature with supreme physics and animation, which Milestone has developed a knack for.
Then there's the environment deformation, meaning that bikes will realistically tread up dirt and convincingly cake your rider in mud in the process.
It's just a shame MXGP won't be making a splash on next-generation consoles, although the graphics still look impressively detailed on current consoles despite the limitations. Mercifully, Milestone is also still supporting the criminally under-looked PS Vita handheld, too. In fact, they're currently the only racing developer invested in the under-selling console, sadly.
MXGP will be carving its name in the mud this March. Hopefully it will make you forget all about the misfit that was MUD: FIM Motocross Championship.
Mario Kart 8
Developer: Nintendo
Publisher: Nintendo
Platform: Wii U
ETA: Spring 2014

The kart racing genre has been making a slow and steady comeback in recent years: in the same year we once had Sonic & All Stars Racing Transformed, F1 Race Stars and LittleBigPlanet practically released simultaneously, if you needed proof. But let's face it; they're all just imitations of the undisputed king of karting: Mario Kart. And now everyone's favourite pudgy plumber is making a triumphant return to the trakc on Wii U with Mario Kart 8.
Aerial and submarine racing first introduced in Mario Kart 7 is back, as are the bikes from Mario Kart Wii, but Mario Kart 8 chief new addition is new anti-gravity racing sections, allowing you to race up vertical walls and across ceilings, so we can expect some pretty elaborate track designs. All-in-all, it's sounding like the perfect hybrid of the contemporary games with an added twist whilst staying true to its heritage.
Mario Kart 8 will almost certainly be another successful entry in the long-running series, then, particularly as the Wii U isn't exactly overrun with must-have racing games. Having said that, Mario will have the small matter of a certain blue hedgehog stalking his slipstream. To me, Sonic & All Stars: Racing Transformed was the best kart racing game in years thanks to its eclectic cast of characters, tracks that took you on a trip down memory lane through SEGA's back catalogue and innovative kart transformations. Ahh, it's like the 16-bit war all over again.
It's just a pity that the Wii U's pitiful user-base means that hardly anyone will get experience Mario Kart 8's majesty.
The Crew
Developers: Ivory Tower and Ubisoft Reflections
Publisher: Ubisoft
Platforms: PC, PS4, Xbox One
ETA: Q3 2014
The Crew is what happens when you combine the talents of the two leading developers in the open world driving genre.
Co-developed by Ivory Tower, best known for the original Test Drive: Unlimited, and Ubisoft Reflections, the studio behind the criminally underrated Driver: San Francisco who is currently working on the driving portions in Watch Dogs, The Crew instantly caught people's attention when it was first unveiled at last year's E3 thanks to its admirable ambition to create a persistent open game world the size of the entire USA.
It won't be to scale, naturally, but it's still the biggest open world game map to date – the developers claim it takes 90 minutes to drive from coast to coast. From the sunny beaches of Miami to the gridlocked streets of New York and the glamorous nightlife of Las Vegas, The Crew will surely be the most diverse driving playground in a game yet, offering unparalleled four-wheeled freedom. Open world racers may currently be in fashion with the likes of Need for Speed: Rivals and Forza Horizon, but The Crew takes things to the next level with its sheer scale thanks to the horsepower of the next-gen hardware.
Like DriveClub, there will be an emphasis on social connectivity and cooperative team-based driving missions, although some of these will be more action-orientated such as teaming up to take out target cars.
Car customisation also plays a key role, with some incredibly in-depth modification options allowing you to literally strip a car to its bare components – all of which is shown in real time with the slickest of animations that looks like something out of Transformers.
It's just a shame that its driving experience currently leaves a lot to be desired, as my playthrough at last year's Eurogamer Expo revealed The Crew's car handling to be stiff and unengaging.
There's still plenty of time to rectify this however, as Ubisoft applied the brakes and delayed The Crew until Q3. Plenty of potential here then: if The Crew does indeed live up to its mammoth expectations, it could well become the most influential racing MMO since the original Test Drive: Unlimited.
Road Redemption
Developer: DarkSeas Games
Publisher: Self-published
Platforms: PC, Mac, Linux
ETA: July 2014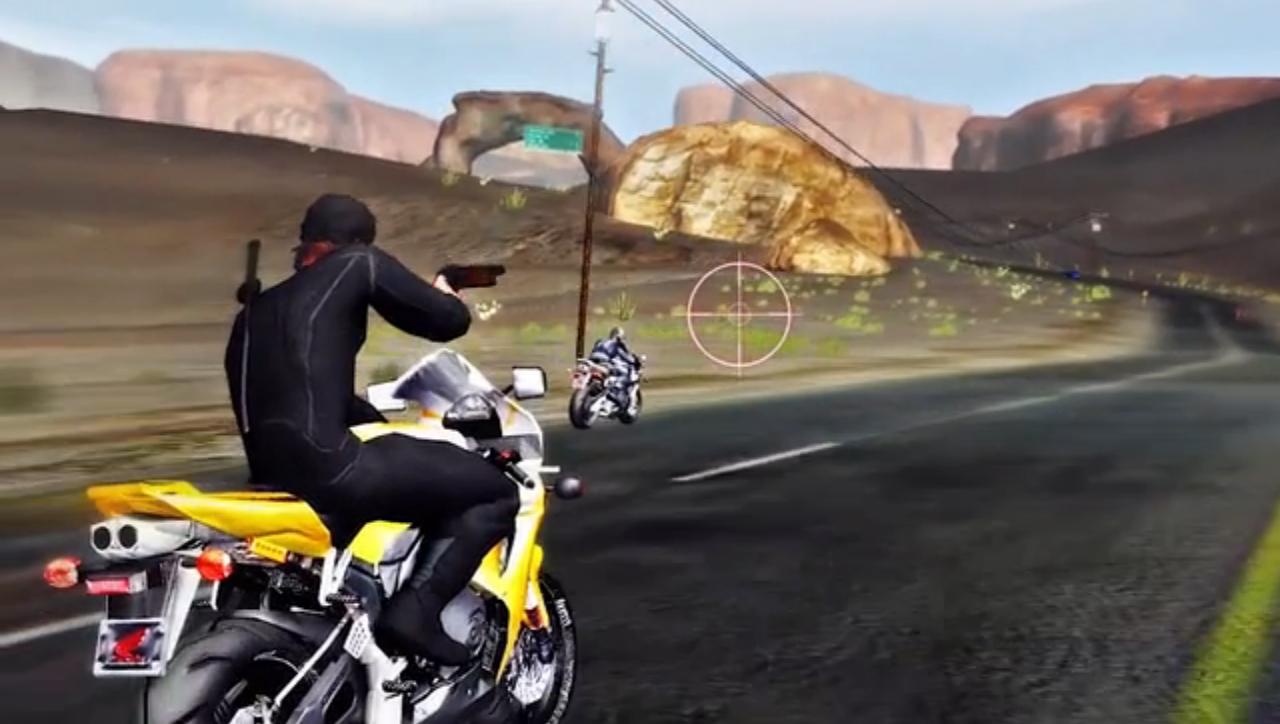 At long last, Road Rash is being resurrected with Road Redemption, an independently-developed spiritual successor to the bloody bike racing series that has been off the road for far too long now.
As with Road Rash, these reckless riders will brandish a variety of weapons during races, allowing you to batter bikers with baseball bats and mutilate them with katanas. Alternatively you can shoot them down with shotguns, uzis and even grenade launchers whilst weaving through traffic at breakneck speed. Quite literally, these races will be a matter of life and death. The inclusion of guns hasn't been well received by some players who claim this will take away from the spirit of Road Rash, but DarkSeas insist they will only be a minor part of the game as ammo is scarce and the lack of auto-aim demands precision-aimed skill shots, which should make for some intense battles.
DarkSeas Games promise a modern take on the combat bike series, with a story campaign mode that sees you rise the ranks as a new recruit for a bike gang, along with a deep combat system.
Like Next Car Game, Road Redemption's crowd-funded scheme has enjoyed a lot of attention on Kickstarter and Steam Greenlight, indicating there's still a strong demand for bike combat racing despite the publishers claiming the contrary.
Graphically, Road Redemption admittedly looks a little ragged at this early stage of development, but we've only been treated to work-in-progress alpha footage so far, so there's still plenty of development time left to polish it up. We look forward to seeing if Road Redemption can recapture the spirit of Road Rash when it breaks out this summer.
Trials Fusion
Developer: RedLynx
Publisher: Ubisoft
Platforms: Xbox One, Xbox 360, PS4, PC
ETA: TBA 2014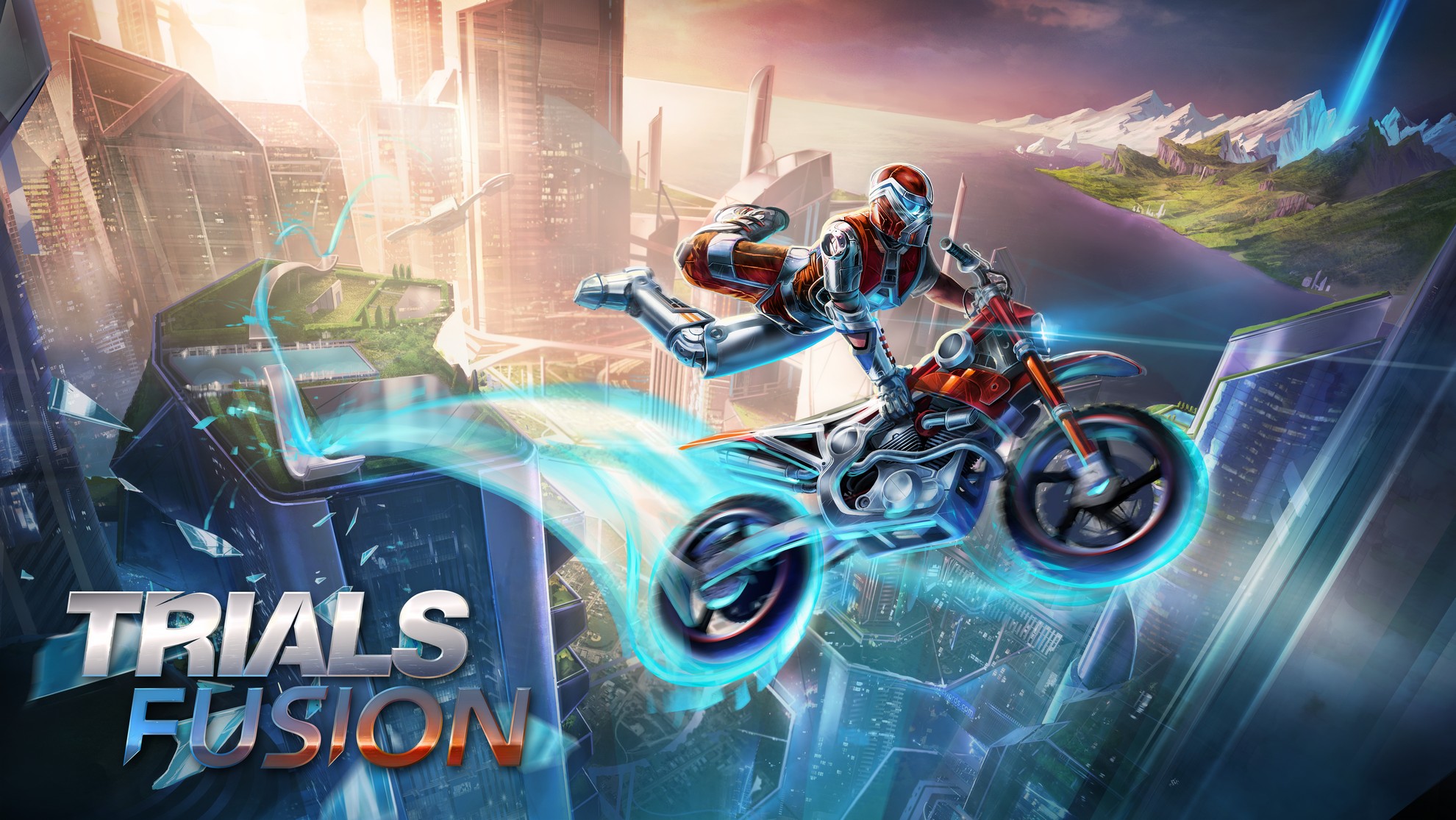 Trials Evolution still stands as one of the most chronically addictive downloadable titles ever, begging you for just one more go. Easy to pick up and play but controller-crushingly hard to master, your task was simply to traverse from A to B on a bike in the fastest time possible and lose all your friends in the process as you compete to beat their times.
The same winning formula will be repeated in the series' next=generation debut Trials Fusion, but with a few new innovations. For one, Trials Fusion will be set in a futuristic cityscape allowing for even more audacious level designs that will incorporate ludicrous freefalls. Then there's a new Tony Hawks-style trick system, but Trials purists need not worry: it's limited to its own dedicated mode.
And remember the gargantuan Gigatrack in Trials Evolution that took an absolute age to complete? Trials Fusion will apparently have an equivalent track five times longer.  Better start flexing those thumbs.
The addicted-to-Trials epidemic will be more widespread this time as well, as it will be spreading to PlayStation players for the first time on PS4 following Ubisoft's acquisition of RedLynx alongside PC and Xbox One.
Trials Frontier
Developer: RedLynx
Publisher: Ubisoft
Platforms: iOS, Android
ETA: TBA 2014
Turns out we're getting a double dose of Trials this year in the form of Fusion's portable partner Trials Frontier, a free-to-play mobile spin-off that adds a storyline to Trials for the first time. Not that watching your hapless rider's bones break after smacking into a conveniently placed rock for the umpteenth time ever needed any context.
'Free-to-play' has become a dirty word in the mobile market though, especially when restrictions are deliberately put in place in order to encourage you to part with your cash. Unfortunately, the same is apparently true in Trials Frontier, which will feature a downright evil-sounding system that restricts the time you can play in one session by inflicting an energy system requiring micro transactions to speed up the refilling process.
MX vs. ATV Supercross
Developer: Nordic Games
Publisher: Norid Games
Platforms: PC, PS3, Xbox 360, Mac
ETA: Mid 2014
Just when you thought the MX vs. ATV franchise was dead and buried, along comes Nordic Games to revive the franchise and the announce MX vs. ATV Supercross, a comeback title due for release towards the middle of this year for PC, PS3, Xbox 360, Mac.
As the name implies, MX vs. ATV Supercross will be based on the supercross off-road racing discipline, and will utilise code from MX vs. ATV Alive and MX vs. ATV Reflex. As such, Nordic aims to bring back as many features from those aforementioned games as possible, including multiplayer and Motoclub Depot, although this shouldn't be too difficult as the team is made up of veterans of the MX vs. ATV series.
It's looking like MX vs. ATV Supercross will be distributed as a download-only title though, so we can only hope it won't be overlooked.
Assetto Corsa
Developer: Kunos Simulazioni
Publisher: Self-published
Platform: PC
ETA: TBA 2014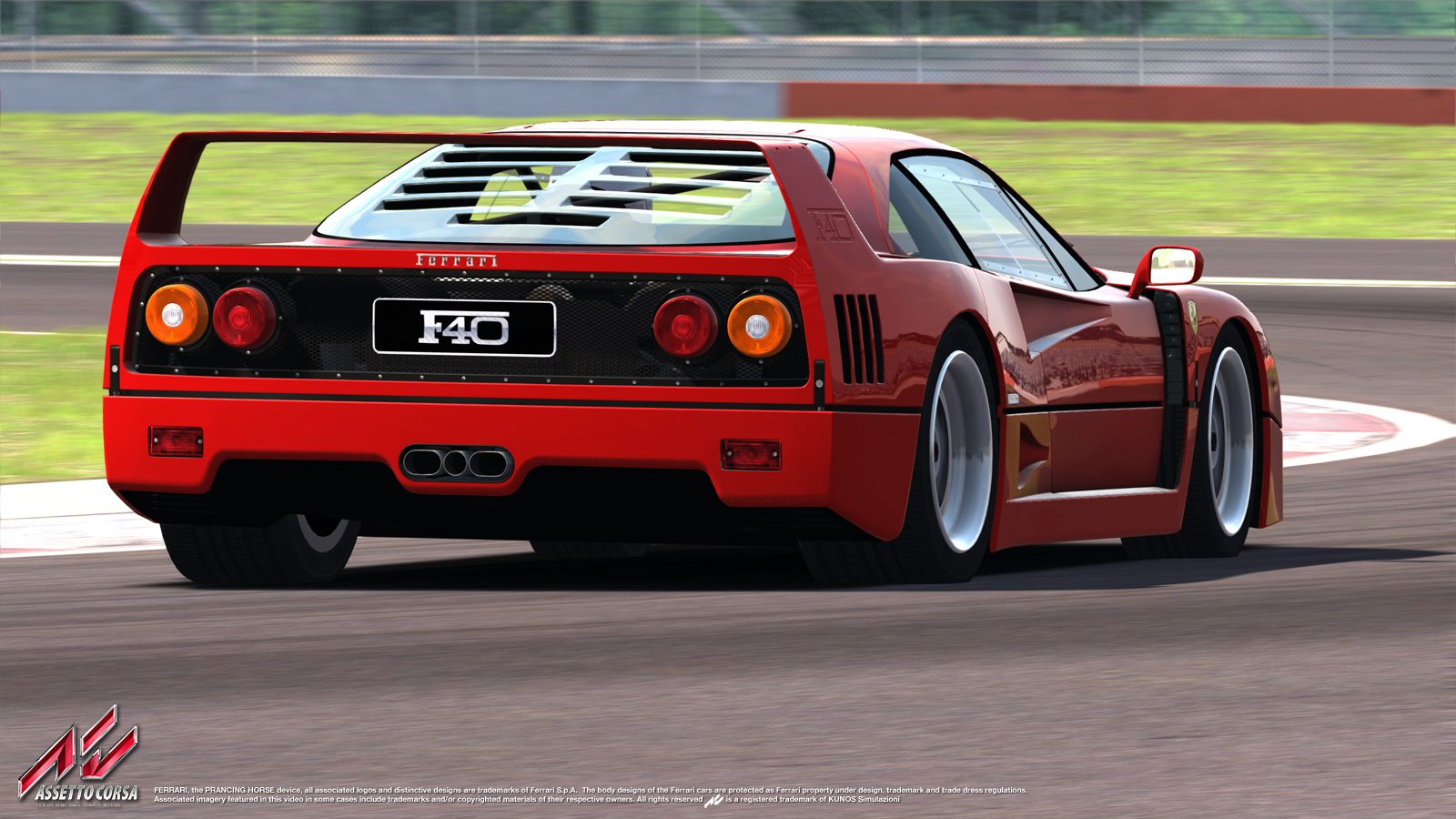 Originally due to be released this time last year, Assetto Corsa (Italian for racing setup) has been something of a slow burner. For PC players, though, this is potentially the racing simulation you've been waiting for.
PC racing sims are in plentiful supply, but they're all a bit too po-faced for my liking. Italian developer Kunos Simlazioni recognised this gap and the result is Assetto Corsa, an altogether more accessible PC sim that's not as daunting as its sim rivals, but still manages to offer a deep, rewarding driving experience and a pleasingly diverse car roster, ranging from nimble road cars and sultry supercars to rip-roaring racecars. In essence, it's the PC's belated equivalent to Gran Turismo and Forza Motorsport.
It may not have the abundance of content offered by its competitors in its early state, but that doesn't mean it can't pull up alongside them – in some areas it even surpasses them. Because, as a pure driving simulation, Assetto Corsa ranks as one of the most realistic and intuitive experiences available on the market. It's an absolute pleasure to drive.
Not that we're surprised when you look at their history. Indeed, Kunos Simlazioni became renowned for their ultra-realistic driving physics in their previous projects netKar Pro and Ferrari Racing Academy, and Assetto Corsa takes their components and uses them to craft a racing game with unprecedented sophistication and flamboyance.
It's also a game that keeps on giving: recent surprise announcements include some coveted car announcements such as the fetching LaFerrari and mighty McLaren P1, making Assetto Corsa currently the only PC racing game to offer two of the most publicised supercar hybrids on the market. Did we also mention it will be the first racing game to feature a fully laser-scanned recreation of the notorious Nurburgring Nordschleife that aims to be the most accurate ever?
So, plenty of reasons to be excited about Assetto Corsa. And all this has been achieved by a teeny tiny team of passionate petrolheads in Italy. Kudos to Kunos.
It may have been an agonisingly long wait, but patient players were finally rewarded as Assetto Corsa was given the Steam Early Access treatment late last year, providing the bare shell of the game with regular fortnightly updates planned until the final release some time this year. We look forward to following Kunos on their journey.
Project CARS
Developer: Slightly Mad Studios
Publisher: TBA
Platforms: PC, PS4, Xbox One, Wii U
ETA: Late 2014
Project CARS really needs no introduction at this stage. Because if there's one game that's being flaunted as a tantalising taste of what next generation driving games will look like in the future, it's this.
Look at it. No, really. Look at it. 'Photorealistic' is an adjective passed around perhaps too frequently, but it's hard to think of another word that does Project CARS' awe-inspiring visuals  justice. Indeed, Project CARS (short for Community Assisted Racer) never looks anything less than preposterously pretty in the gallery of readily available community galleries, and we can only hope it drives as well as it looks in the final game.
While Project CARS is being billed as a simulation, the handling still has a long way to go in its penchant for realism as Alan found in his recent test drive, but we have faith in Slightly Mad Studios. You got the feeling they wanted to make their last project Need for Speed: Shift a thoroughbred simulation, but publisher demands from EA dictated that it had to appeal to the mass market, which led to the handling being simplified. This is no longer the case, however: free of publisher restrictions, Project CARS is the result of Slightly Mad's dedication to create the ultimate racing simulation.
And they want to bring you along for the ride during the development. It all stems from World of Mass Development, a crowd-funding scheme pioneered by Slightly Mad to get the community actively involved with Project CARS' evolution, allowing them to mould the game accordingly through feedback of regular test versions. Slightly Mad is so confident in Project CARS that they enlisted real racing drivers such as ex Stig Ben Colins and Formula 3 driver Oli Webb to make the handling characteristics and racing vibe as authentic as possible.
Unlike Gran Turismo and Forza Motorsport, Project CARS also has the advantage of being a multi-platform release, with ports planned for PS4, Xbox One and, surprisingly, Wii U. Assuming Polyphony won't have a Gran Turismo game to unleash by the end of the year, Project CARS will potentially be the PS4's go-to sim racer with no equivalent competition, and the same is true on Wii U.
Next Car Game
Developer: BugBear Entertainment
Publisher: Self-published
Platforms: PC (console ports to follow if funding allows)
ETA: TBA 2014
Indeed, the former FlatOut developer is adamant there is still a hungry market for racing games with attitude, where high-octane, full contact racing is the order of the day. This was their key inspiration for their tentatively-titled Next Car Game, a crowd-funded spiritual successor to FlatOut that aims to jumpstart the broken down genre in a big way.
It's already abundantly clear that the publishers will be eating their words and regretting their decision not to support BugBear, as Next Car Game has garnered significant attention from the community. Despite it failing to meet its Kickstarter target, Next Car Game has already secured over $500,000 in crowd-funding following its release on Steam Early Access.
The attention isn't unwarranted, either. Quite simply, Next Car Game boasts the most advanced soft body damage modelling system in a game to date. Admittedly, BeamNG Drive also deserves attention for its equally impressive soft body physics, but whether the tech demo will develop into a full game remains to be seen – hopefully the technology will be offered to developers to implement into future games.
The technology in Next Car Game is already being put to use however, and it makes the damage in other racing games before it instantly look decidedly dated. Whereas too many current racing games rely on primitive texture changes and pre-determined damage which never looks truly realistic, these cars deform dynamically at the exact point of impact in a shower of debris, striking the perfect balance between realism and spectacle. It's so advanced, that it's possible to crumple your car to such a degree that the roof can cave in, leaving you with a comically pancaked car.
It all makes for refreshingly exhilarating, unpredictable racing action as 24 cars trade paint whilst jostling for position, with the aggressive AI ensuring that a spectacular multi-car accident will be waiting for you around the next corner. In all honesty, it makes every other racing game seem dull by comparison.
Demolition derbies also finally return, where the objective is simply to smash into opponents in a huge arena and remain the last man standing admist the carnage.
Even in its Early Access Pre-Alpha state, NCG has huge potential to revitalise the demolition derby genre, and already has a strong community following and a growing budget thanks to its supporters that could mean we'll be wreaking havoc on next-gen consoles as well. See you at the scrapyard.
Mad Max
Developer: Avalanche Studios
Publisher: Warner Bros.
Platforms: PC, PS4, Xbox One, PS3, Xbox 360
ETA: TBA 2014
Okay, it's not strictly a racing game. But Mad Max lets you charge across a post-apocalyptic landscape in a Ford Falcon. That alone justifies its inclusion here.
Developed by Avalanche Studios who brought us the open world chaos in Just Cause 2, Mad Max adopts a similar premise in that it too will be a third person open world action game with melee and weapons combat.
What sets Mad Max apart, though, is its emphasis on vehicular combat and extensive car customisation allowing you to modify the engine, chassis and even build the integral shell of the car.
Despite the license, Mad Max won't be directly based on any of the films, but it will still capture the spirit of the classic series in the absence of the long-delayed film sequel Mad Max: Fury Road currently slated for next year.
Distance
Developer: Refract Studios
Publisher: Self-published
Platforms: PC, Mac, Linux
ETA: TBA 2014
A spiritual successor to the acclaimed Nitronic Rush, Distance is an intriguing indie project created by a small talented team of young developers. In essence, it's a survival arcade racing game where you control a futuristic car with the ability to boost, jump and even fly around a stylised Tron-inspired city that encourages exploration.
Distance represents everything we love about indie titles: it's unique, quirky and innovative. It was due to land last year, but it's still undergoing its private Alpha testing stage for those who signed up for its Kickstarter before its final release at some point this year.
The '90s Arcade Racer
Developer: Pelikan13
Publisher: Self-published
Platforms: Wii U, PC, Linux, Mac, iOS, Android
When it comes to accessable arcade racers, the '90s was undeniably the golden era, with classics such as Daytona USA, Ferrari F355 Challenge and Indy 500 (all made by Sega, you'lll note) dominating arcades and consuming your pocket money. One nostalgic gamer has such fond memories of these timeless racers that he's taken it upon himself to develop The '90s Arcade Racer, which could easily pass as an HD remake of Daytona USA and Indy 500.
Indeed, The '90s Arcade Racer aims to replicate everything that got us hooked on arcade racers in the first place, from the vibrant visuals to themesmerising sense of speed  with an upgraded HD lick of paint and modern car handling model to boot.
Only three cars and tracks will feature, sadly, but you have to commend the developer for going to such lengths to pay tribute to their favourite racing games of their youth.
Table Top Racing
Developer: Playrise Digital
Publisher: Playrise Digital
Platforms: iOS, Android, PS Vita
From the co-creator of Wipeout comes Table Top Racers, a minature Micro Machines-esque racer where you race tiny cars around household items originally released on iOS and recently ported onto Android. A Vita version is also reportedly in the works for 2014, which comes as consolation to deprived Vita owners – it's about time Sony's portable powerhouse was given a quality racing game that isn't made by Milestone.
Table Top Racnig isn't exactly original, but its fun accessable gameplay, console quality graphics and novelty track designs make it a perfect fit on mobile devices, and the Vita's superior controls should make it even more playable. Whether it can hold its own against MotorStorm RC, currently its closest competition on the Vita, remains to be seen, however.
Unconfirmed titles
DiRT 4
DiRT 4: we know it's happening. Even Codemasters know they can't keep it a secret, which is why they've been teasing us incessantly on Twitter lately, presumably to build-up the hype before the inevitible official announcement.
Last year saw the return of Grid, so releasing DiRT 4 this year makes perfect sense. It will also most likely be Codemasters' first game for next generation consoles. DiRT was always a tasty looker thanks to Codemasters' in-house EGO engine, handled superbly and had one of the most advanced damage models for its time, so we can't wait to see how Codemasters can take these established elements to the next level on new hardware.
Adding to the excitement are titbits suggesting that DiRT 4 will be a more traditional back-to-the-roots point-to-point rally game, which is exactly what many fans have been demanding for years. DiRT has become a more Americanised series over the years until it became an all-encompassing off-road game with multiple off-road racing disciplines. Consequently, it had become a bit of a jack of all trades but master of none. Its decidedly American vibe also alienated many players.
But then there are still some that revel in hooning around in Ken Block's Ford Fiesta pulling off tyre-smoking combos in Gymkhana events and loathe the idea of DiRT going back to its rally roots. So then came the tease that Codemasters might be working on multiple rally games. This could be anything from a spin-off retail game like DiRT Showdown or another mobile release like the recent Colin McRae port. The former would make sense however, as DiRT Showdown was an early indication that future games in the series will be split into separate franchises like Forza Motorsport and Forza Horizon: one catering for pure rallying with the other focusing on the  elements. Hopefully it won't be too long now until we find out which direction DiRT will take and see how Codemasters plan to take on the next-generation.
F1 2014
F1 2013 was a solid entry in Codemasters' Formula One game series, but it didn't exactly reinvent the series. The classic mode was a worthy addition with masses of potential, but it was criminally underused, while many other aspects of the game felt like a carbon copy of F1 2012.
Unfortunately this is the reality of annual releases, where tight deadlines spell incremental updates. Releasing F1 2013 on crippling current-gen hardware probably didn't do it any favours, either.
By the same token, the F1 2013 championship was one of the dullest seasons on record, with Vettel securing his fourth consecutive championship win. This year should mark a new era, however – both for the championship and the game series. New rules and regulations, including the reintroduction of turbo engines, should make for an all-round more exciting season, although we're still reeling from the unveil of this year's penis-nose racecars.
F1 2014 has already been confirmed to be getting the next-gen treatment however, with Codemasters stating that their aim is to "achieve the most realistic visuals possible" and provide levels of realism that "will enhance the driving and emotional experience for the F1 player." Sounds good to us.
WRC 5
Likewise, Milestone's WRC 4 was another solid entry improving on WRC 3 with improved graphics, physics and authenticity, but its release towards the end of the current-gen console era meant it too was held back by hardware limitations. Chances are, then, that WRC will be released on the next-gen consoles if an annual sequel is planned this year, allowing Milestone to take the rally series to the next level – especially if it ends up competing with DiRT 4, which is said to be going back to its rally roots.
Whether Milestone will continue to hold the rights to the WRC game series remains to be seen, but there's a number of long-overdue features we expect to see such as night time racing and more accurate special stages – both of which should be easily achievable on next-gen consoles.
MotoGP '14
Last year saw Milestone reclaim the MotoGP licence, and the result was a thorouhgly authentic game recreation of bike racing. Assuming Milestone still has access to the licence, making MotoGP '14 an annual game series seems logical. If so, there's a strong chance that MotoGP '14 will be Milestone's first next-gen release, which would also make it the first next generation bike racing game. Watch this space.
Need for Speed: Underground 3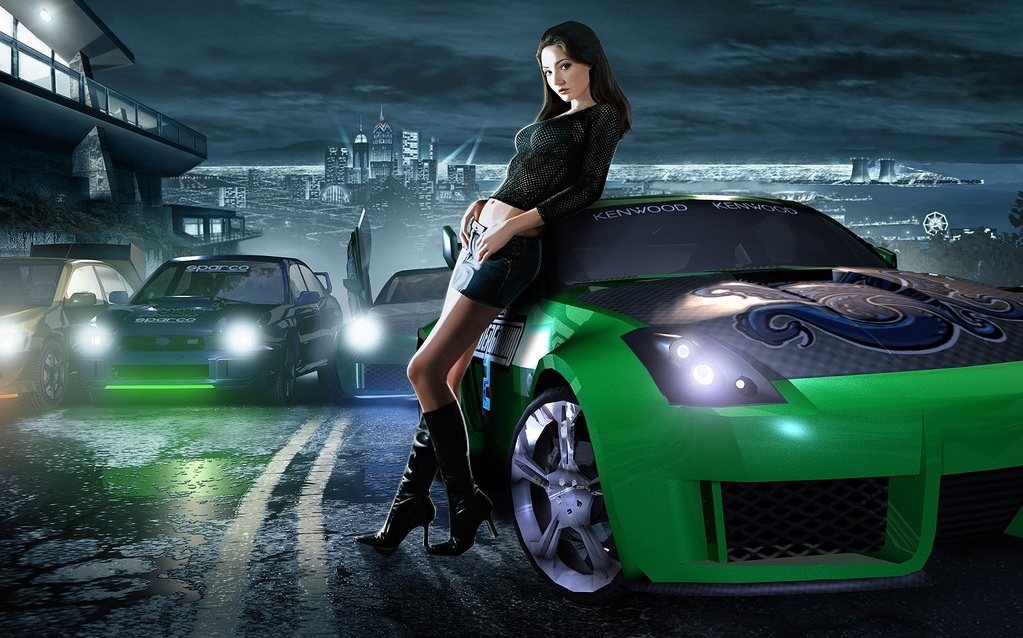 Need for Speed Rivals was a statement of intent from EA Ghost, who now has control of the series for the foreseeable future. For years, the Need for Speed brand has been steered in different directions by alternating studios, but Rivals marked the start of a new era: for the first time in years, Need for Speed has a sold identity. Love it or hate it, it looks as if the cops vs. racers scenario is set to stay in Need for Speed while EA Ghost is behind the wheel, so this year's inevitable sequel will most likely build on this foundation.
What fans really seem to be craving for, however, is a follow-up to Need for Speed: Underground. I never understand why: ruining cars with 'phat' body kits was trendy when NFS: Underground first came out during the height of The Fast and Furious fad, but it would look embarrassingly dated now.
Supporting this theory is the fact that EA Ghost has also hinted that they want to implement deeper car customisation in future instalments. While you could apply cosmetic changes and fit performance upgrades in Rivals, it was a far cry from the modifications available in Underground. Whether the next Need for Speed sequel will bare the Underground name remains to be seen as there certainly seems to be demand for it, but expect car customisation to be a integral part of the next Need for Speed game.
Forza Horizon 2

Playground Games' Forza Horizon was a successful marriage of open world racing and Forza Motorsport's authenticity. Mercifully, Microsoft has made it clear that it wasn't a one-off detour, but an entirely separate game series in its own right.
Indeed, Microsoft intend to turn Forza into an annual franchise with a COD-style development cycle, with each studio releasing a title on a bi-annual basis: Turn 10 would handle Forza Motorsport one year followed by Forza Horizon from Playground Games.
On that basis, then, this year it's Forza Horizon's turn, which has already been backed up by rumours from developer Linkedin profiles and car licensing deals such as British sportcar manufacturer Ultima. Applying Forza Motorsport 5's realistic physics and glossy graphics to an open world environment is a very exciting prospect indeed, although it will also have have to face off against The Crew.
Gran Turismo 7

Kazunori's hint that Gran Turismo 7 being released next year would be "a best case scenario" seems a little optimistic from the same developer that released Gran Turismo 5 several years late. Nevertheless, there's a strong chance we will get at least a faint whiff of Polyphony's petrol fumes on PS4; either in the form of a GT6 port tech demo in the same vein as GT HD on PS3.
And that just about wraps up our exhaustive 2014 racing games road map. So, with this obligatory year preview feature now out of the way, which game out of this lot has got your engine revving the most, dear reader? Be sure to let us know in the comments below, on our FaceBook page or on our forum.