Driver: San Francisco was, in this writer's opinion, one of the most criminally underrated last-gen driving games. Its Shift mechanic was genuinely innovative for the genre, the heavily Hollywoodised, tail-happy car handling was a joy to drive and the licensed car list was the perfect love letter to movie car chases of yesteryear. It effectively rescued the series from the scrapheap after the colossal car crash that was Driv3r nearly wrote off the series for good. I still have horrific memories of trying to control Tanner on-foot while laughing at the embarrassing walking animations that made him resemble a constipated crab.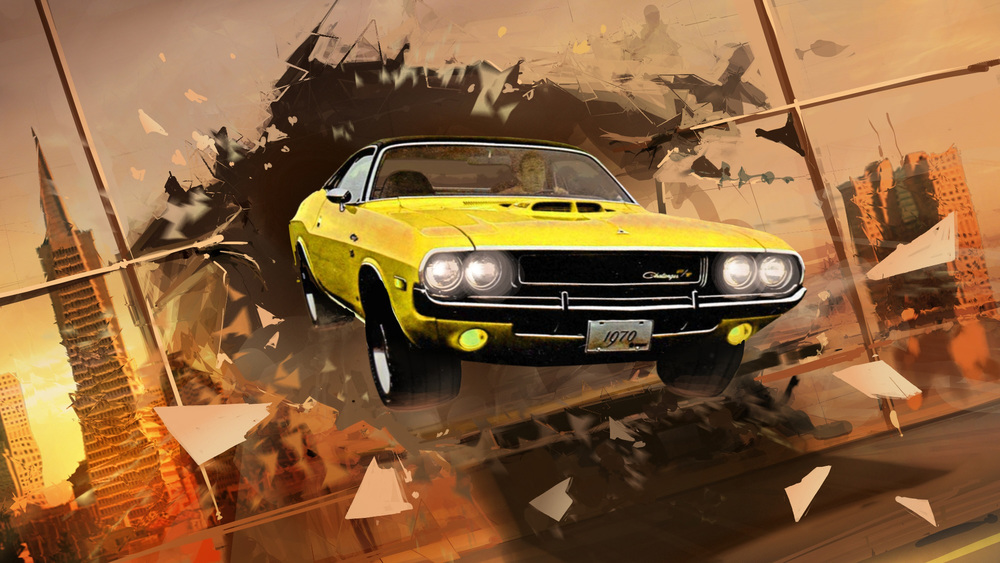 Driver: San Francisco could have been a very different game, however. UnSeen64, a website specialising in cancelled games and beta games, have uncovered concept art and details for a cancelled Driver project that was in the works by Sumo Digital for PS3, Xbox 360, who previously collaborated with Ubisoft to work on the PSP series spin-off Driver '76. They're are also known for developing Sonic and Sega All Stars Racing Transformed, as well as the Xbox 360 port of Forza Horizon 2.
Simply penned as Driver 5, it was originally scheduled for release in early 2011, but the cancelled project never made it past pre-production. Instead, Ubisoft elected Ubisoft Reflections to develop Driver: San Francisco under the creative supervision of the Edmondson brothers who created the original Driver game.
The concept art for the unreleased Driver 5 reveals that San Francisco was still going to be the signature setting along with New York, both of which were featured in the original Driver game. Las Vegas was also apparently on the cards, which was a setting in Driver 2. There appears to be an emphasis on destructible environments, with several shots depicting ruined environments and crumbling scenery. Split/Second Velocity, anyone?
The concept art was penned by video game artist artist Christian Bravery: "It was interesting to be involved at the beginning and the end of this project and something i'd love to do more often," he said in an entry on his design studio's website.
It certainly would have been an interesting direction for the series to take, especially as destruction has always been a key theme in Driver, but Driver: San Francisco came out well and successfully spun the series back to its roots. Seeing this just makes me yearn for a current-gen Driver game to realise their vision, however unlikely that is given that the Edmondson brothers went on to startup their mobile games company Thumbstar.
Still, it's good to see that Ubisoft are still making good use of the Driver license. Oh wait.