Last week, I was one of the lucky few to get my HTC Vive VR headset and finally embrace the new world of VR gaming. Having originally tested the Vive at the EGX show last September I can admit to being utterly blown away by the 'theBlu' blue whale demo.  It felt powerful and somewhat visceral as my heart rate increased, generating a feeling of vulnerability despite it being merely a computer generated environment, supported by the unparalleled 'room experience' and combined with some unique gameplay, it felt like the most exciting new gaming experience in years.
At 2pm on 9th February I was ready and waiting to get in that all-important pre-order. After that, it was just an agonising wait for that new tech to arrive and more importantly put my mind at ease that my PC, which fell below minimum spec, would be capable of running a decent VR experience. Arriving a week later than expected, the tutorial was relatively straight forward, from positioning the lighthouses / base stations, to mapping out the room, everything was done within an afternoon. Just do make sure to have a newish version of Windows, Windows 10 is ideal, and make sure your graphics drivers are up to date.
Cloudlands: VR Minigolf, simple yet effective with some tricky holes to master
Once set up and following a brief animation you find yourself in the Vive Home area. There are two locations, though I much prefer the sci-fi setting. From inside the Vive you can view your games library, change your background setting, alter the chaperone system or even use the front facing camera. The chaperone system is a set of grid lines which appear when you are walking near to a wall, initially you'll start with beginner, very much like the Star Trek holodeck. Then you'll reduce this as you acclimatise to the VR environment. So on your first few sessions, you'll likely sweat more, encounter a higher heart rate and generally feel more off balance, no motion sickness for me but all of those things subside as your brain gets the hang of things.
Onto the games, and it's the simple experiences that work well initially. I've listed merely a handful that I tried out straight away and it's fair to say that beauty is very much in the eye of the beholder. But with games being relatively simple they are cheap, while all giving an insight into the potential of this tech and glimpse of our gaming future.
TheBlu (£6.99)
Essentially an underwater demo consisting of 3 experiences. Simple but yet so effective, the headset feels like wearing goggles, you feel like you're there, at the bottom of the ocean with all of this aquatic life, that demonstrates the potential of VR in both an experience and educational capacity.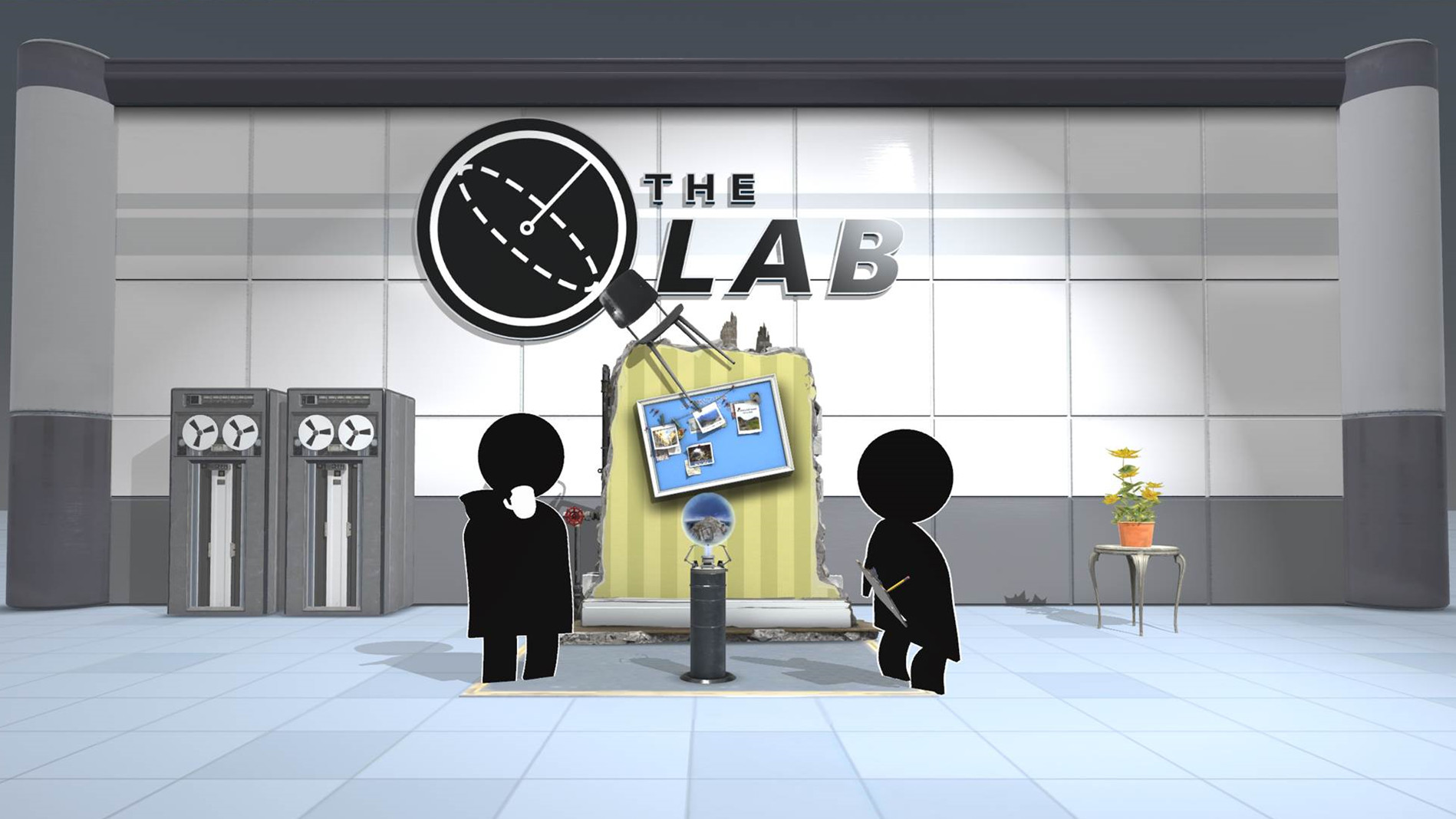 The Lab (Free with Vive) 
Free from Portal developer Valve, The Lab consists of a range of exceptional mini games and experiences, I won't give too much away but check out my video below and you'll see my fav VR games so far. Primarily Xortex and Longbow, who would have thought being an expert archer would have been so awesome.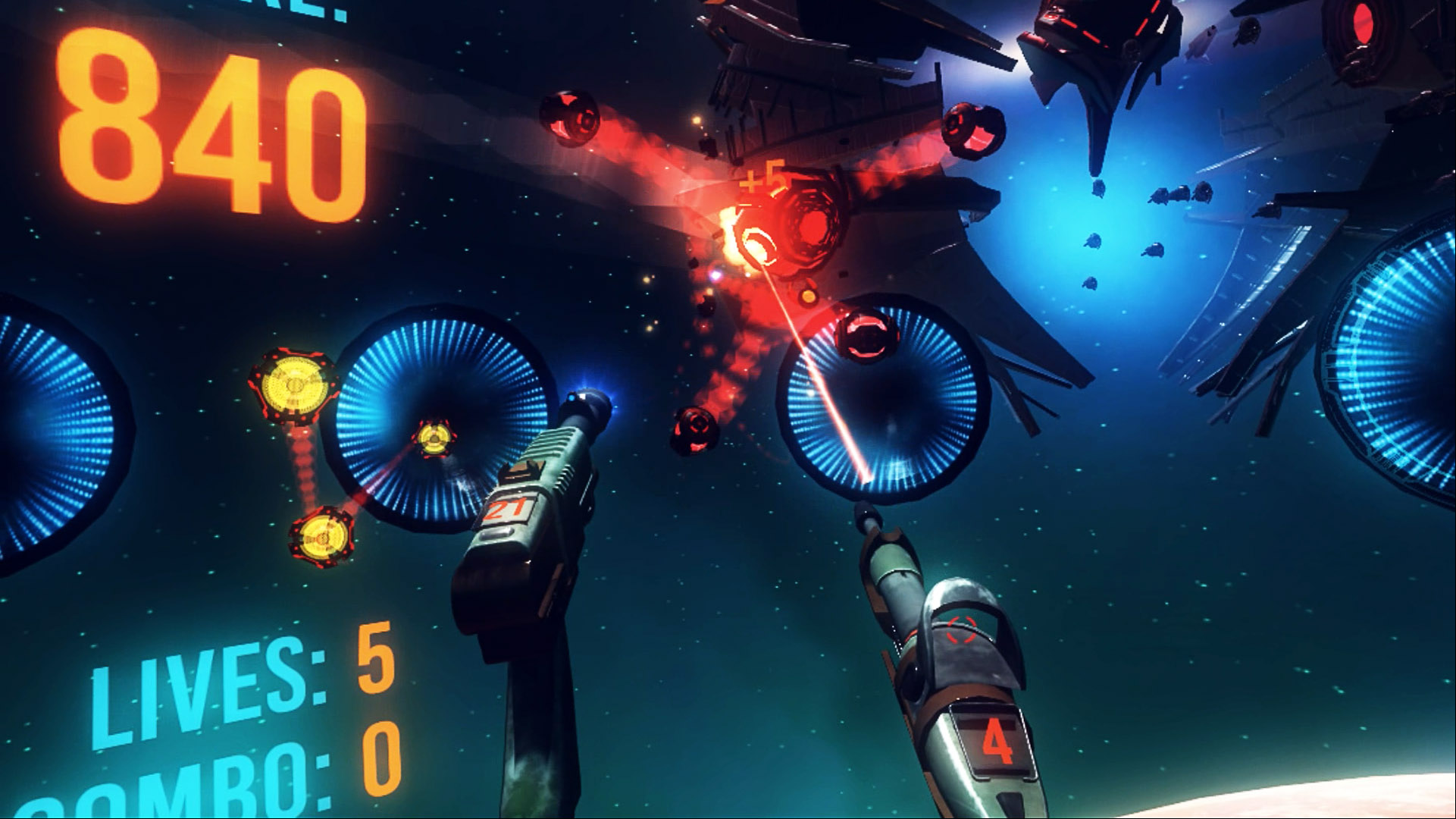 A-10 (£3.99)
I looked down and saw my hands had become guns, a really cool look and with an incredible solidity to the visuals. The game is simple, defend your location and shoot as many alien bad guys as possible. Simple yet effective and cheap, I've had far too much fun out of this.
Audioshield (£14.99)
Created by the developer of Audiosuf, Audioshield is a music action game that sets you hitting red or blue bubbles with the corresponding shield. Both a great work-out and immersive experience, simple yet made better by VR, very much a proof of concept.
Apollo 11 (£10.99)
Talking of proof of concept, it doesn't get much more epic than this. Like 'theBlu' it's predominantly an experience-based journey, though there is also an interactive mode. But the feeling generated by the cinematography and audio generate a magical experience. It's not for everyone, but if like me you like astronomy and you've studied what these guys went through, then prepare to be immersed in this thoughtfully produced educational adventure.
My first week of VR was as exhilarating as it was exhausting, over the coming months I'll test a range of experiences, giving a greater grounding for what's good or bad on every level of the VR experience. But for now, check out the video below where I go into everything discussed here in more detail and check out more  VR news in our dedicated section.