If you're a PC gamer pining for racing games, then 2012 wasn't really your year. Sure, there were cross-platform releases such as WRC3 and Need for Speed: Most Wanted to keep you entertained, but in terms of cutting edge PC-exclusives with glittering graphical prowess that brought your machine to a stuttering standstill, there wasn't much on offer.
This year is decidedly different, however. Because you see, at long last, PC racing simulators are making a belated comeback, with a plethora of high profile titles such as Project CARS, Assetto Corsa, rFactor 2 and RaceRoom Experience all jostling for position.
But don't think console owners will therefore be left out. Codemasters' return to the Grid is arguably the most anticipated racing game for console players this year, but we're sure there will be some unannounced surprises along the way that will be battling behind its bumper.
Let's also not forget the strong possibility of the next generation consoles being announced at this year's E3 in June, which will no doubt make former Bizarre Creations designer Gareth Wilson happy after he proclaimed the racing genre is stuck in neutral until this happens.
Exactly what the future holds for the racing genre after this point is anyone's guess as Microsoft and Sony reignite the traditional console war with their successors to the Xbox 360 and PS3, with added competition from Valve's recently announced Steambox for good measure.
For now though, you can follow our definitive road-map of every currently announced racing game to look out for in 2013, along with a list of rumoured titles.
Assetto Corsa
Platforms: PC
ETA: Q1 2013
Assetto Corsa is very much the dark horse of the pack. Developed by the six-man Italian team at Kunos Simulazioni, Assetto Corsa is surprisingly not a game based around the Vauxhall Corsa but a thoroughbred racing simulator that is on-track to deliver an experience akin to Gran Turismo and Forza Motorsport on the PC.
We could talk at length about Assetto Corsa's ambitiously advanced physics, but then we've not played it. What we do know, however, is that their previous projects, NetKar Pro and Ferrari Virtual Accademy, are widely regarded for their sublime physics engines by the PC community. And, judging from feedback from other sources, Assetto Corsa could be their greatest achievement yet, with the potential to be one of the most realistic racers in recent memory.
There's a lot of secrecy surrounding Assetto Corsa as gameplay videos are surprisingly few and far between, but the fleeting glimpses we have had show Assetto Corsa to be a tasty looker which was no doubt bolstered by its PC exclusivity, allowing its swanky DirectX 11 engine to fire on all cylinders.
Unlike most PC racing simulations that favour race-tuned machines, Assetto Corsa distinguishes itself by being a racing sim on the PC market that pays just as much attention to road cars as it does to race cars built for the track. You can therefore expect an eclectic mix of desirable road and racing cars from the illustrious histories of Lotus, BMW and Pagani, with more licenses likely to follow.
But there's one license in particular that sets Assetto Corsa apart from the competition: Ferrari. In a recent announcement that produced awe amongst the community, the developers' relationship with the manufacturer during the development of Ferrari Virtual Academy clearly paid off, putting Assetto Corsa in a league of its own for PC players.
With its proficient physics, gorgeous graphics, stellar car list and full community modding support, Assetto Corsa has the makings of being the complete package for the PC sim racing enthusiast. Fortunately we won't have to wait much longer to find out as Assetto Corsa is slated for release in early 2013, with a playable tech demo due for release in the coming weeks.
Carmageddon: Reincarnation
Platforms: PC
ETA: February 2013
​
Back in its heyday, Carmageddon was renowned for causing controversy. A car combat game that often played more like an ultra-violent pedestrian splattering simulator akin to Death Race 2000, Carmageddon's popularity was no doubt bolstered by its significant media attention from hatemongers at the Daily Mail and was even banned outright in some countries.
13 years have now passed since we last saw the release of a Carmageddon game, but the series is finally getting a comeback with the long-delayed Carmageddon Reincarnation.
However, as excited we are at such a prospect, we can't help but feel it will all look a bit tame for today's standards. Nevertheless, the innate appeal of battering pedestrians with an evil-looking car should still provide the same morbidly OTT thrills it did back then as long as its tongue is firmly in its cheek.
Still, you can't help but root for the game as Carmageddon: Reincarnation is one of many games that joined Kickstarter in order to bypass the constraints of mainstream publishing in favour of crowd-funding.
That it achieved its target goal of $400,000 with over a week to spare is an achievement in itself, and a testament to the strength of the series' fanbase. Long-live the gratuitous gore of Carmageddon.
​
Real Racing 3
Platforms: iOS, Android
ETA: February 2013
Years ago, the idea of playing games capable of console-quality graphics on a mobile phone seemed preposterous. Now, though, it's becoming the accepted norm thanks to the rise of the diminutive handheld computers we call smartphones. And Real Racing 3 looks like it will be setting the new graphical benchmark for realistic racing games on the go.
Being an EA-published game, most of the screenshots and videos released so far have been flaunting the inclusion of Porsches in the game, but Audi and Dodge are amongst the confirmed manufacturers.
Along with its supreme graphics and physics, Real Racing 3's other party piece is its unique 'time shift multiplayer', a clever mode which allows players to compete against each other at different times of the day.  It's a bit like racing against ghost lap times, except you'll be able nudge into them and affect their performance in real time.
Real Racing 3 was expected last year, but has since slipped into a February 2013 release.
Urban Trial Freestyle
Platforms: PSN, 3DS
ETA: Early 2013
PS3 owners that don't have access to an Xbox 360 will surely feel rightly shunned by my incessant worship of Trials Evolution. A downloadable title that requires you to complete a series of bike trial courses as quickly as possible, it is, without question, one of my favourite games to ever grace the XBLA thanks to its ridiculously addictive gameplay, challenging levels and continued support with community and DLC levels keeping you coming back for more. It would be a crying shame if anyone miss out on it. And this is coming from someone who rarely plays bike games.
Enter Urban Trial Freestyle, a PSN game that, on the surface, appears to be riding on the same ground as Trials Evolution. But before you call the plagiarism police, Urban Trial Freestyle is being pitched as a more action-orientated take on Trials, casting you as an outlaw disrupting the city with your outrageous bike stunts. Expect action set-pieces involving you destroying the dynamic environment, leaping off rooftops and dodging police helicopters. It was also developed with the support of freestyle rider Julien Dupont, making it sound like it will do for bike games what DiRT did for rally games under the influence of Ken Block.
Urban Trial Freestyle also has the advantage of being available to play on Vita and 3DS, thus making accessible to a wider audience than Trials (although having said that Trials will also be released on PC this year in retaliation), but it will be interesting to see if Urban Trial Freestyle will be able to gain the same universal acclaim as RedLynx's bike bonanza.
WRC Powerslide
Platforms: PSN, XBLA
ETA: early 2013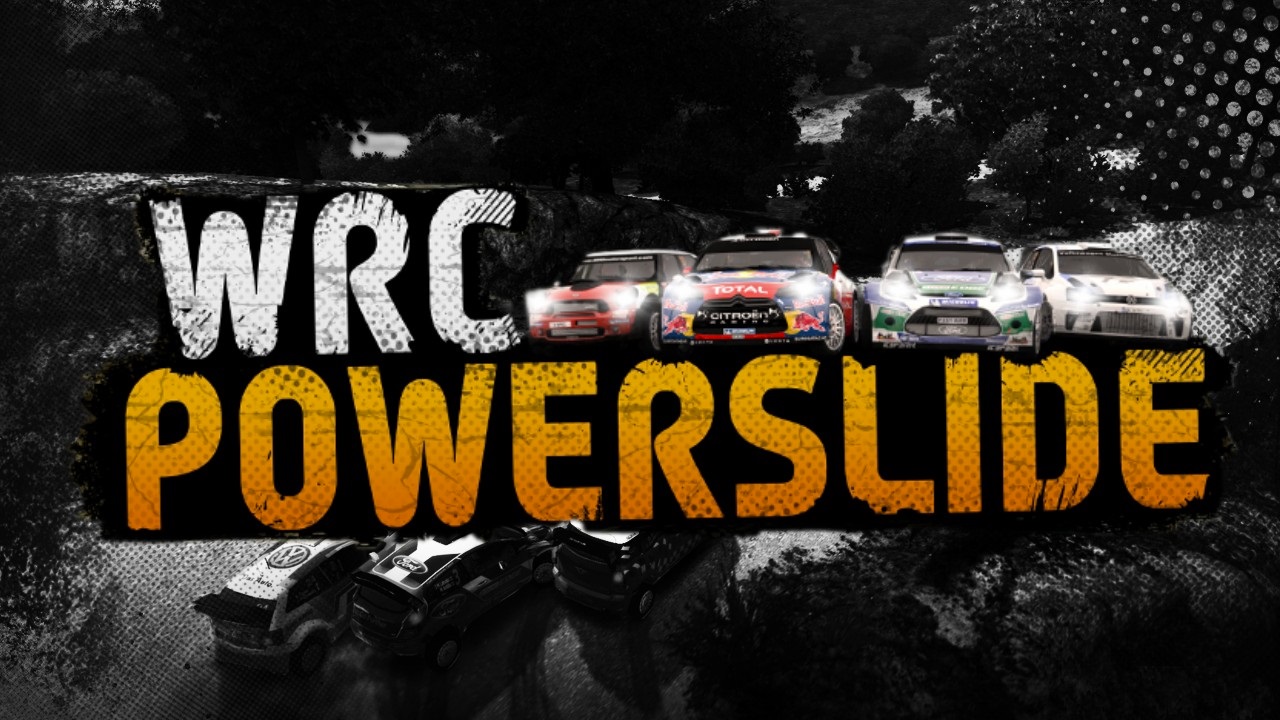 While we wait and see what Milestone will deliver in the inevitable sequel to WRC3, a new spin-off known as WRC Powerslide was recently announced for release early this year on PSN and XBLA that will bring an arcade attitude to WRC, with top-down racing, arcade handling and power-ups.
We managed to get a sneaky peek at Milestone's first download-exclusive title during our recent visit to their studio and were impressed by what we saw on display. The ability to marvel at WRC3's locations from a new isometric perspective was a great showcase of the adaptable Spike Engine, and we imagine racing against competitors will offer a new level of strategy and intensity compared to WRC3's lonely time trial rallies, putting it more in line with the forgotten Rallycross titles of the past.
All in all, we're looking forward to this light-hearted, accessible take on WRC that should be the answer to those who found WRC3 too difficult or fancy an alternative to the ill-fitting Road to Glory mode.
Of course, just as many wrongly compare WRC to its arch nemesis DiRT, you could claim that Milestone have again copied Codemasters in creating an arcade spin-off to their staple series just as Codemasters did with DiRT Showdown and F1 Race Stars. But, unlike Codemasters, at least Milestone have recognised this type of title belongs on the cut-price downloadable market. It's just a shame it won't see the light of day on PlayStation Vita, as it seems practically tailor-made for Sony's handheld, particularly after their successful port of WRC3.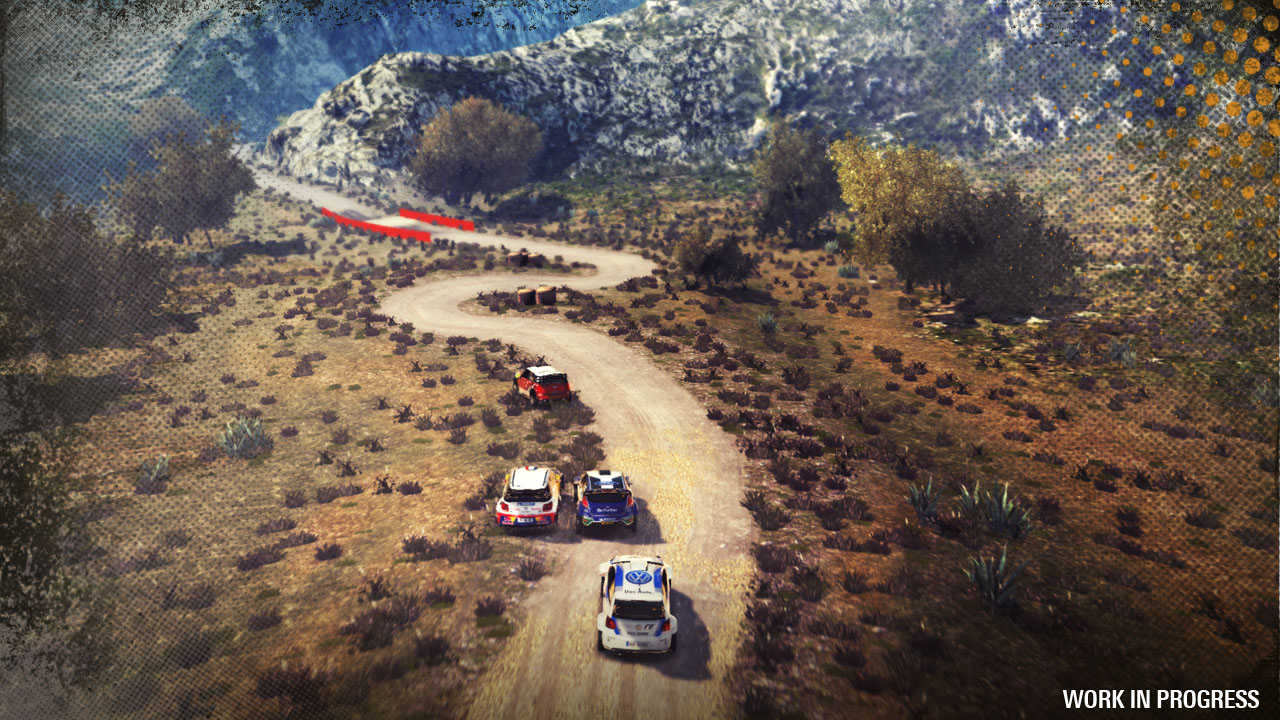 Real World Racing
Platforms: PC
ETA: Spring 2013
Just when you thought top-down racers were a thing of the past, they suddenly became a revived trend in 2012. There was MotorStorm RC, Death Rally, Wrecked: Revenge Weekend and the recent Fuel Overdose to name a few. Frankly, we're in need of a break from them this year. But wait, there's one more coming out, you say? Oh go on then.
Unlike most top-down racers that pride themselves on being overtly arcadey, Playstos' Real World Racer attempts to set itself apart by featuring cars that handle realistically and real world locations including Rome, Paris, London, Copenhagen and Berlin with photorealistic graphics. And when we say photorealistic, we really mean it this time – Real World Racer actually uses satellite images to model its circuits. It essentially looks like an interactive Google Maps racetrack.
With a feature list including over 80 unlicensed vehicles, physics objects and weather effects, Real World Racing has certainly captured our interest – we'll be keeping our eyes peeled on this innovative indie project. Real World Racing will be roaring off the starting line this spring, and an online multiplayer beta is planned before the final release.
More information is available at Real World Racing's official website and you can also help the developers make Real World Racing available on Steam by voting for it on Steam Greenlight.
Grid 2
Platforms: PS3, Xbox 360, PC
ETA: Summer 2013
To me, Codemasters' GRiD stands as one of the most pivotal racing games of this generation for one simple reason: it made track racing games fun again.
Sure, Forza Motorsport and Gran Turismo may have first class degrees in art and physics, but they had the personality of the sorts of people that study such things – the actual art of racing felt sterile compared to the bumping and grinding in GRiD's high intensity races.
This was because in GRiD you felt like you were racing against human opponents rather than robotic drones programmed to follow strict racing lines – these drivers would react to you realistically, make their own mistakes, and even hold grudges should you use them as car cushions.
While GRiD's handling felt a little woolly, eschewing some of Race Driver's realism, it exceled at putting you in the thick of the action. Indeed, in the five years that have passed since GRiD no racing game has since managed to encapsulate the atmosphere of a heated bumper to bumper race, which is why we were so elated when Grid 2 was finally announced last summer.
But why has it taken so long, I always asked myself? After all, there have been no less than four DiRT games between the release of GRiD and Grid 2 and the EGO engine has come on in leaps and bounds during this time. According to Codemasters, the long wait was due to their desire to release Grid 2 at a point where the technology could fulfil their aspirations – the timing of which happens to fall at the tail end of this console generation. This means Grid 2 could be forever known as the racing genre's victory lap as the current console generation draws to a close. No pressure then.
Fortunately, from our early hands-on Grid 2 looks like it will more than live up to its much-loved predecessor. The graphics have been significantly overhauled for a start, as the real world locations look nothing less than sublime and promise to be some of the most detailed seen in a racing game.
The handling has also been completely redone. In fact, Codemasters is so confident about Grid 2's handling that you won't even be able to customise it. In what they call True Feel handling, their aim is to find that all-important sweet spot between arcade and simulation. It's a tricky balance, but we have faith in Codemasters' given their track record with racing games, even if we don't necessarily agree with depriving players of assist options to suit all tastes. We also hope the final game will play better on a wheel that what was shown at the Eurogamer Expo.
Above all, Grid 2 strives to continue the original's penchant for encapsulating the spirit of racing. As Codemasters' marketing buzzwords will tell you, Grid 2 is all about 'Total Race Day Immersion,' which is once again reflected in the advanced AI that boast over 60 different parameters to determine their characteristics. So, if you're the sort of dirty driver that 'accidentally' shunts into your opponents on tight turns, expect some drivers to fight back.
Then there's Codemasters' ambition to innovate, as seen in the intriguing Live Routes system we first saw at last year's Eurogamer Expo that will dynamically change the route of the track in real time every lap.
Some might still be fuming over the removal of the cockpit camera, but you shouldn't let that scupper your perception. I'll admit it ironically detracts from the whole "race day immersion" aspect, but if it means we get a game that pushes every other aspect to its limits on current hardware then it's a worthy sacrifice. If Codemasters can tighten up the handling and make the replays look as sumptuous as the original GRiD's (seriously, Grid's cinematic camera replays were works of unbridled beauty that put its contemporaries to shame), then Grid 2 will be well on its way to continue the legacy left by its predecessor.
Project CARS
Platforms: PC, PS3, Xbox 360, Wii U
ETA: Late 2013
What is there to say that hasn't already been said about Project CARS?
Well, to say it's graphically gorgeous would be an understatement. Much has already been said about Project CARS' stunningly good looks, but we can't praise Slightly Mad Studios enough. From its pixel-perfect car models to the life-like rain effects, Project CARS is hands-down the most visually stunning racing game currently in existence. Providing you have a PC that can run it, of course.
Thankfully, Project CARS is looking to be more than just a pretty face, too. We admittedly had our concerns that the physics wouldn't live up to its sensational graphics, especially given what happened with Need for Speed Shift. Thankfully, our first playtest revealed Project CARS to be quite the contrary, with a solid physics engine that handles superbly. There's still some refining to do, but Project CARS's physics are already a world away from Shift's botched job.
The main reason for this drastic improvement is that Slightly Mad Studios pioneered the World of Mass Development, a crowd sourced funding programme that freed them from the shackles of EA's publishing demands that forced them to strip Shift of its realism.
Not only does this effectively give Slightly Mad Studios the freedom to create the game they want, but it also gives the community an active role during the development. By signing up to WMD, users are invited to play weekly builds of Project CARS as it evolves, with the opportunity to provide feedback to shape future builds.
It's a win-win situation, and if Project CARS can live up to its mammoth potential when the final build rolls out of the garage later this year there's a strong possibility of it becoming the defining racing game of 2013.
​
Milestone's MXM Project
Platforms: TBA
ETA: TBA 2013
Even if Milestone fail to release a direct sequel to WRC3, they still have another surprise in-store.
About a month ago, the Italian developer launched a teaser website for a mysterious 'MXM Project,' containing a countdown pointing towards an upcoming announcement.
This of course led to a torrent of speculation as to what the project could be. So far, suggestions from fans have included everything from a sequel to MUD to a Dakar game.
If true, it would come as no surprise considering this wouldn't be the first time Milestone had access to the Moto GP license, having developed MotoGP '07 and '08 before handing it over to Monumental Games who released MotoGP 09/10 and MotoGP 10/11. Sadly, Monumental Games subsequently went into administration last year, thus paving the way for a return from an alternative developer.
Significant improvements were made in WRC3, so we can only hope that the MXM Project will receive similar treatment. If the mystery MXM project does indeed turn out to be MotoGP, then Milestone could have two very big licenses on their hands this year.
Edit: Milestone has since confirmed that the MXM Project is indeed a new MotoGp game slated for release in June 2013.
RaceRoom Racing Experience
Platforms: PC
ETA: TBA 2013
From SimBin, the makers of GTR, comes RaceRoom Racing Experience, a new free-to-play PC project that looks to set the standard for free-to-play games.
RaceRoom Racing Experience will utilise a scheme that SimBin calls Free 2 Race, whereby the core experience will be available to play completely free of charge, with the option to purchase additional content in micro transactions. Indeed, it should sound familiar to avid players of Eutechnix's Autoclub Revolution.
Given SimBin's reputation in the PC sim market, that core experience should be something special indeed. For hardcore racing simulation enthusiasts, SimBin are renowned for their work on GTR series, and RaceRoom Racing Experience should plug the void as we wait for GTR3 with its realistic graphics, great graphics and tremendous sense of speed that is best demonstrated on a triple screen setup.
RaceRoom: Racing Experience has since started to pick up some speed as SimBin kicked off the year with a barrage of car license announcements including the likes of BMW and Ruf, as well as releasing a downloadable demo last year plus a closed beta for those lucky enough to be invited.
​
rFactor 2
Platforms: PC
ETA: TBA 2013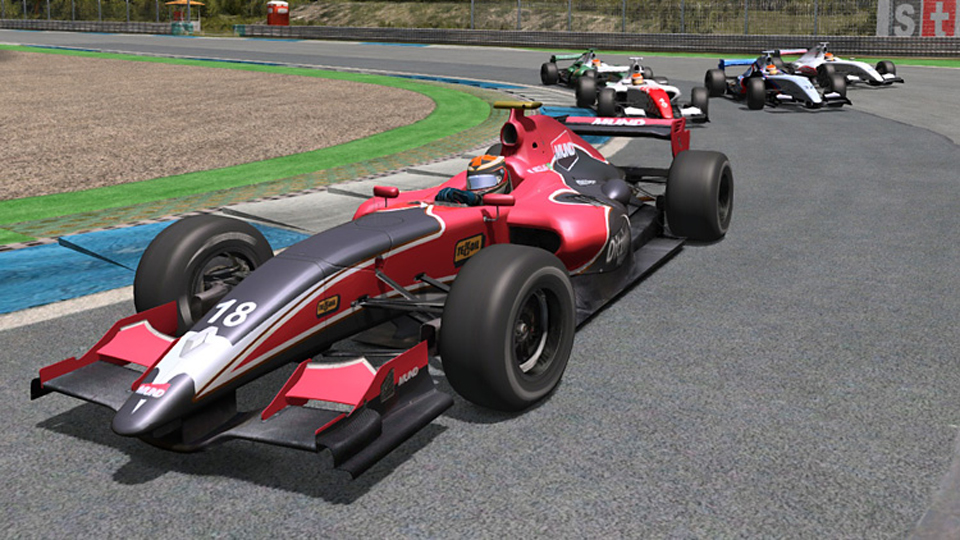 rFactor is highly regarded among PC racing enthusiasts, and its long-awaited sequel looks to continue the precedent set by its predecessor. While rFactor 2 may lack the awe-inspiring graphics of Project CARS, it more than makes up for it in the physics department which cater solely to simulation enthusiasts. Its tire deformation system, for example, has to be seen to be believed.
More recent builds saw some steady graphical improvements however, but rFactor 2's visuals still seem to be secondary to the physics engine which is constantly being tweaked and perfected by Image Space Incorporated rFactor 2 can currently be purchased in beta form, and new builds are released regularly in the run-up to the final release which is expected this year.
​
LocoCycle
Platforms: XBLA
ETA: TBA 2013
The XBLA is no stranger to innovative bike games but that doesn't mean there isn't room for one more. Especially when it looks as tantalisingly fun as LocoCycle.
Developed by Twisted Pixel, the best way to describe LocoCycle is that it looks like a cross between Spy Hunter and Torque. Here however, Spy Hunter's G-6155 Interceptor is replaced by a vehicle with an equally convoluted name: the I.R.I.S.
Indeed, the developers have openly admitted to being heavily influenced by the 2004 motorcycle racing film Torque (essentially the motorcycle equivalent of The Fast and Furious), and it certainly shows. The I.R.I.S. is a three-wheeled, female robotic motorcycle on the run from its creators that literally packs quite a punch – not only is it armed with an arsenal of explosive automatic weapons, it can also fight enemies using a rather unique take on martial arts combat. Namely whacking enemies with its tyres whilst dragging your hapless rider along for the ride – speaking of which, why does it even need a rider?
As daft as it sounds, the combat system is said to be deep yet easy to pick up and play, with the developers citing Batman: Arkham City as a main influence. It all sounds like a refreshingly goofy, OTT action game straight out of a B-Movie starring Nicholas Cage, and we're eager to learn more.
Formula Truck
Platforms: PC
ETA: TBA 2013
Super Truck games have been an absent breed in recent years, but Reiza Studios are aiming to bring them back with their upcoming PC simulation, Formula Truck.
Like their previous title Game Stock Car, Formula Truck is based on the popular Brazilian motorsport of the same name, featuring all the trucks and tracks from the 2012 season and will continue Reiza's reputation for authenticity in the sim world. If you ever wanted to race supercharged 5-ton trucks capable of 1200bhp, this will surely be your game.
Distance
Platforms: PC
ETA: TBA 2013
Fans of indie games may be aware of a little free-to-play game called Nitronic Rush. Developed by some presumably bored students from DigiPen, the free-to-play title billed itself as a 'survival driving game' where you had to navigate a transforming rocket car capable boosting, jumping and flipping your way through neon-lit levels in a futuristic city. It was a surprise hit, probably due to the fact it looked like something out of Tron.
And now there's a sequel on the way under the guise of Refract Studios, the team's new indie development house. It's called Distance, and its aim is to expand the premise of Nitronic Rush with added multiplayer, a level editor and improved visuals and sound.
Unlike Nitronic Rush, however, Distance is being developed with a much larger budget as a result of their Kickstarter, which achieved their target goal of $125k. If it can retain the charm of the original, we see no reason why Distance won't be another success story from the talented pool of the indie scene.
Unconfirmed releases 
​
GTR3
Platforms: PC
ETA: TBA 2013
With SimBin currently publicising their free-to-play game Raceroom Racing Experience, you'd be forgiven for forgetting that the long-awaited GTR3 is still being developed in the background.
Initially announced in 2011, the same teaser site that launched alongside its announcement is still active today, so at this point it's anyone's guess when/if GTR 3 will see the light of day.
Nitrous Undefeated
Platforms: PS3, Xbox 360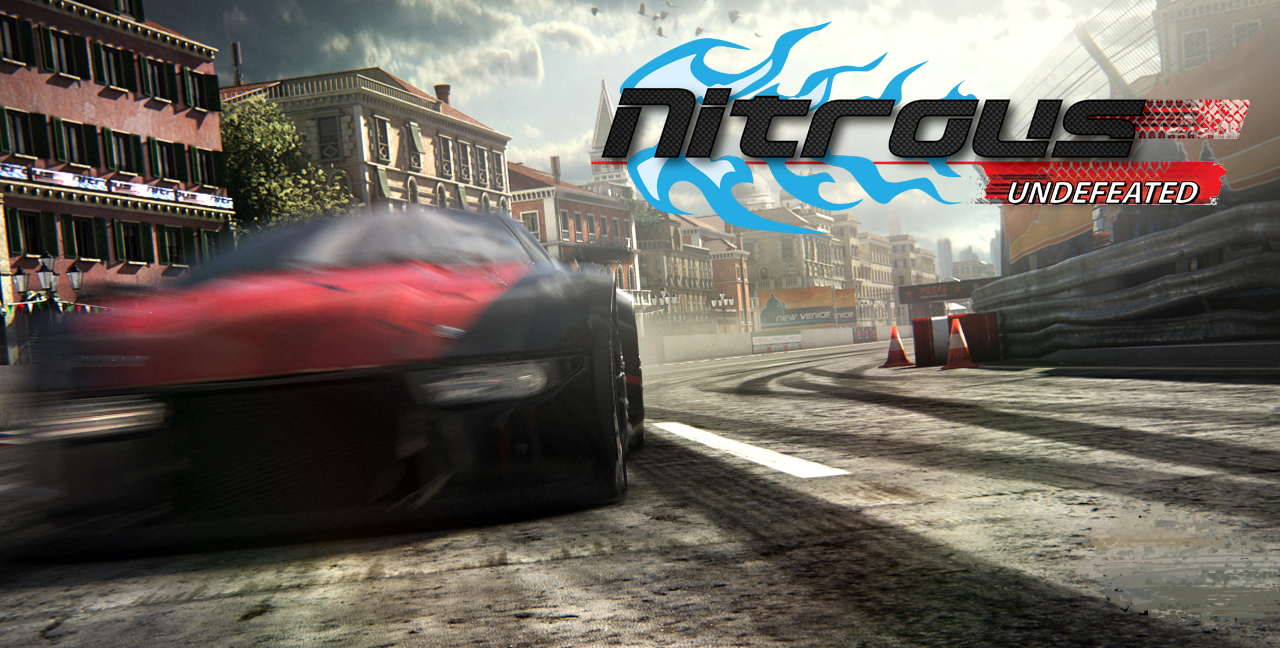 This is an intriguing one. In 2010, a game known as Nitrous Undefeated was announced with little in the way of information about the game. Three years later, and we still know next to nothing.
Developer Game Mechanic Studio promise that Nitrous Undefeated will feature "never-before seen gameplay features totally new to the genre" that will "flip the racing genre completely upside-down by introducing exciting new gameplay elements to a genre that has up until now been content with just adding better graphics and more cars." Game Mechanic Studios want to take the "racing genre to new heights with a racer where the story, characters, and cars are just as important as crossing the finish line."
Sounds intriguing, but there's literally nothing else to go on other than a brief teaser trailer that emphasises speed and explosions reminding me of arcade racers such as Burnout and Split/Second. Hopefully Nitrous Undefeated will surprise us all if it manages to cross the finish line this year.
​
WRC 4
I'll be the first to admit my colossal disappointment over WRC and WRC 2, which is why we were ecstatic to see Milestone achieve such drastic improvements in WRC3. With Spike Engine providing a solid base to work on, we can only hope that WRC 4 doesn't fall into the same trap as WRC 2 and deliver more of the same with little evolution.
DiRT 4
If WRC 4 does materialise then it will have some serious competition on its hands from its arch rival DiRT.
Previously, DiRT wasn't too much of a threat. Sure, both contained cars driving off-road at ludicrous speeds, but DiRT was too preoccupied with signing Ken Block's paychecks than delivering an authentic rally experience in the vein of Colin McRae Rally.
Rumour has it that DiRT 4 will revert back to pure rallying and focus on the hardcore audience it previously lost, however, which will come as a stark contrast to last year's spin-off title DiRT Showdown. Featuring more than four rally locations would be a good start.
At this point we can't say for sure if DiRT 4 will end up being released in 2013. After all, it seems likely that Codemasters will surely want to give Grid 2 maximum exposure. But then two years have now passed since DiRT 3, and Codemasters are now a specialist racing game developer, so what's to stop them pulling off a double-whammy?
F1 2013

Which brings us to yet another inevitable Codemasters racing title this year: F1 2013.
F1 2012's focus on catering for both casual and hardcore fans alike with its slew of new modes outside the main career was met with critical acclaim, so right now it's difficult to judge exactly how F1 2013 will differentiate itself.
All the new rules and regulations of the 2013 season (such as the new designated DRS zones) and driver team shake-ups will of course in place, but we'll have to wait and see how Codemasters approach their next F1 game.
Codemasters also claim that F1 2013 won't be released for next generation consoles, assuming they will be launched at the end of this year. F1 2014 will therefore be the first F1 title to hit next generation hardware, and Codemasters are apparently aiming to achieve a solid 60fps.
Here's a suggestion to Codemasters for F1 2013 – how about making a playable version of the proposed London street circuit as a bonus track?
Need for Speed: Something or Other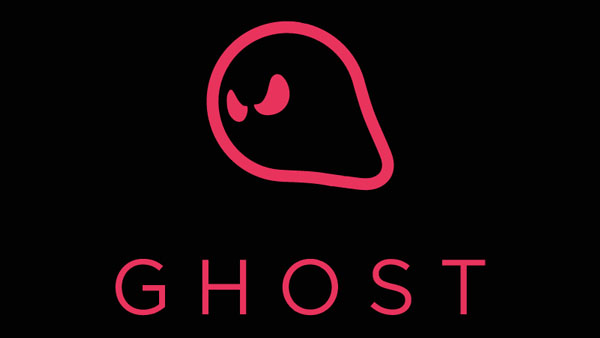 It wouldn't be Christmas without the latest Need for Speed title jostling for position in the sale charts, and we seriously doubt 2013 will be an exception.
Instead, it is rumoured that the keys have been handed over to EA's new Ghost studio based in Gothenburg, Sweeden. Hopefully this will give Criterion time to work on an unrelated project, like a new Burnout game. I can hope, right?
Ayrton Senna game
Platforms: PC
Brazil-based studio Reiza Studios is said to be working on a game based on the late Ayrton Senna, the legendary Brazilian F1 driver who died nearly 20 years ago in 1994.
Sadly we don't have any other material to share on the project other than the fact it will run on an entirely new engine. It was originally slated for release in late 2012, so we'll hopefully find out more soon.  It also won't be the first Ayrton Senna game either – Ayrton Senna's Super Monaco GP II was released on the Megadrive back in 1992.
Forza Motorsport 5
Turn 10 must be pretty chuffed with the Forza franchise right now. Both Forza Motorsport 4 and Forza Horizon have continually clogged up the charts, making it the most established racing series on Xbox 360.
But with the next generation consoles dawning, it only seems right that Forza Motorsport 5 should be the flagship title for Microsoft's successor to the Xbox 360. An unveil has been all but confirmed for this year's E3, and Forza Motorsport 5 has already been confirmed to be in development, making it a likely candidate for a launch title later this year.
So there you have it, every racing game we could possibly find due for release in the next year. Which one are you looking forward to most? Let us know in the comments, on our Facebook page or on our forum.